As a parent, your work during high school includes planning for and providing the best possible education for your child, so they can learn the life skills they need. It's your job to prepare your children to be ready for a variety of different possibilities and encourage them to pursue what they need to know in order to function in their job, whether that includes college or not. In the midst of the variety of options for high school graduates, distance learning is a great alternative you might want to look into.
This post contains affiliate links. If you click and buy I may make a few pennies, but not enough for a latte.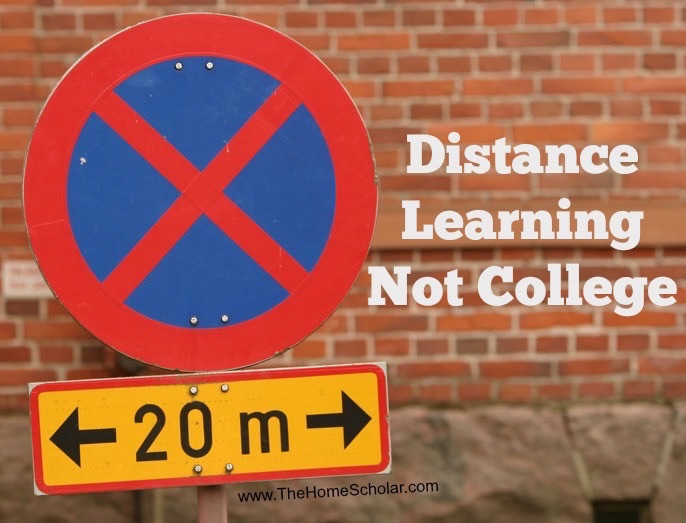 Distance Learning Not College
Although it seems trendy today, many people will be surprised to learn that distance learning is not a new phenomenon; it has been around for decades. Years ago, people did distance learning by mailing in their tests and papers (instead of emailing or faxing them), but it was essentially the same as distance learning today.
Resources for distance learning have been around for a long time. One of the books we used for distance learning is
Bear's Guide to Earning Degrees by Distance Learning
, which was published for the first time decades ago!
There are many reasons that distance learning might be a good fit for your student, including finances, work schedules, and concerns about the college environment. For more great information, I also recommend reading the more recent book,
Accelerated Distance Learning
by Brad Voeller.
If you and your child just aren't sure what's next after high school graduation, check out my Coffee Break Book
,
Options After High School: Steps to Success for College and Career
.
Is your child approaching the end of high school? Are you looking into distance learning? Please share!

Please note: This post was originally published in November 2012 and has been revamped and updated for accuracy and comprehensiveness.