Why Homeschool Junior High?
Junior high is your training ground.  For parents, junior high has two purposes.  First, it's a time to learn how to high school, taking classes and reading books that will prepare you for the task ahead.  Like reading "What to Expect When you are Expecting" the learning process should be both fun and educational for you.  The second purpose is to practice high school record-keeping skills.  That way nothing will come as a surprise, and you won't have moments of panic or terror because you don't know what you're doing.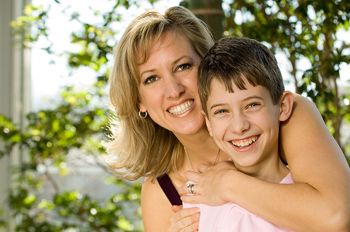 For the children, junior high also serves two purposes.  These two years are set aside for remedial work, so if your child needs extra help  in math, or writing, that's what this time is for.  You can't be behind, because the purpose of 7th and 8th grade is to spend time getting those skills up to grade level.  The other purpose of junior high is to allow children to take high school level classes in any areas where they are ready.  If they are ready for Algebra 1 or French 1, then they can take those high school level classes (and you can put it on the transcript) even if they are doing remedial work in other subject areas.
So you see, it's not possible to be "behind"  or "ahead" in junior high, because the purpose is to serve both needs.

I've recently been connecting with friends on LinkedIn.  I invite you to send me an invitation if you want to connect with my business.

Stay Informed
When you subscribe to the blog, we will send you an e-mail when there are new updates on the site so you wouldn't miss them.