How to Never Lose your Homeschool Transcript
I have multiple redundancies for my computer because I use it for business. External hard drives and remote back-up systems like Carbonite Online Backup serve a great purpose. Most homeschoolers don't have the time or energy to back up all their data like that, but disasters can happen. A single computer virus, a major computer crash, or a household disaster or theft can destroy all the hard work you put into making your transcript.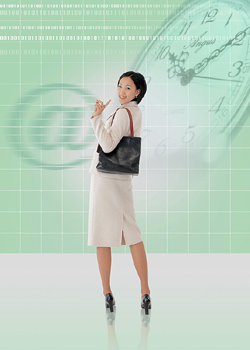 There is a very simple solution. Send an email.

Once you have finished or updated your transcript, email it to yourself. When you receive the email, save it! If you can create email folders, then save it under "Back up Copies." If you have online email access from anywhere, then you will always have access to that email you send yourself.

This is a great strategy for saving your teenager's' written reports as well. Each time they complete a paper, they can not only save it on the computer but also email it to you. Saving those emails will make sure you always have samples of work to give to any college that wants to see something.

My sons have used this technique throughout college, so share this idea with your college-bound students. Alex would work all day on campus, and then email himself his work. From home, he would check his email, download his work, and continue working from home. It was a great alternative to using an expensive flash drive (which can easily be lost.) It allowed him to transfer his work easily between computers and gave him free online back up as well.

If you don't have online email access, consider getting a gmail account just so you can use this amazingly cost effective back up strategy.





Do you like getting this sort of help for homeschooling high school? Gold Care Club members get extended answers to their most challenging high school issues.
Comments
No comments made yet. Be the first to submit a comment