THANK YOU from Canada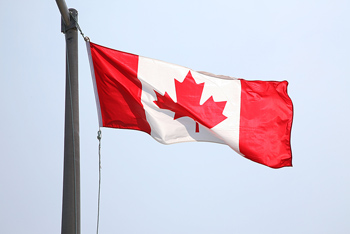 I love our neighbors to the north - and not just because I live in Seattle and can almost see Canada from my house.  And not just because my daughter-in-law is Canadian and calls her mother "Queen Mum."  I love Canadian homeschoolers because they are just like ALL homeschoolers!  They are parents trying hard to provide the best possible education for the children, for college and for life.   Three of my Canadian friends have assured me that my help is appreciated.  I'd love to help you too!
"Just wanted to send you a THANK YOU from Canada. Our son who just turned 15 yesterday (and has always been Homeschooled) has been accepted to our local University for a first year course. After he successfully completes, he will be able to be enrolled either part time or full time next year (his grade 11 year) They were very impressed with the portfolio we brought in and it was all because of you. The info you post on Facebook, the articles, and great ideas all helped in us putting together a great portfolio. The lady we met with LOVED it and said it is very obvious that we have an amazing Academic Partnership with our son. (loved that term and we are using it now) So thank you from CANADA!!!  YES you can help Canadians...people feel very threatened by how to get into University or College...but I found it quite simple and fun!!! Thanks to you!!"

~ Darlene in Canada



"Thank you so much Lee! You are such a blessing! I really appreciate it! I've been telling everyone about your ebook (which I actually printed because I can take it with me). You'll likely have more future orders! This Canadian loves your resource!"





~ Donna in Canada



"Dear Lee, Your e-book on transcripts came at just the right time for me! Our 16-year old homeschooled son just got his driver's license, and our auto insurance company told us that if I can quickly provide them a transcript with grades, he may be able to qualify for a "good student" discount, which will substantially reduce his insurance rate. So I was feverishly working on it Saturday. I purchased your book and read the whole thing. It allayed a lot of my fears, answered a lot of my questions, and gave me the confidence to be able to assign grades to his courses. Thank you so much for sharing your knowledge and experience. I like your approach to transcripts. A couple of years ago I purchased a few books on the subject of homeschool transcripts, and they were useful, but I really wish I had read yours back then, because it is so short, simple, friendly, and encouraging. I probably wouldn't have needed the others. If I could give a piece of advice to those starting high school, I would tell them to buy your book now, not later-- I wish I had created my son's transcript right when he began high school and kept it up to date all the way through, rather than procrastinating until I really needed to put one together."

~ Lorna in Canada

Stay Informed
When you subscribe to the blog, we will send you an e-mail when there are new updates on the site so you wouldn't miss them.
Comments
1
The HomeScholar goes international! I love it! You sure have come a long way in the last few years! WOO HOO!
The HomeScholar goes international! I love it! You sure have come a long way in the last few years! WOO HOO!