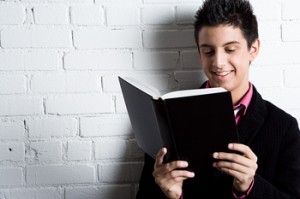 It's helpful to take the CLEP test when you are "done" with a subject - the problem is knowing what "done" means.



Rachel asked, " I am wondering if it could make sense to take the CLEP on a subject right after the student has successfully completed it, rather than waiting until the last year of high school and taking several then.  Are there any disadvantages to this method (taking them as the subjects are "completed") that you can think of? Thanks!"
When you are done studying a subject at the end of a school year, then it makes sense to study and take the test as soon as possible after the subject is complete.
Other times a student will continue learning about a subject all the way through high school.  In that instance it makes sense to take the test close to the end of high school, when they are as knowledgeable as they are going to be in that area.
It's probably not helpful to take a subject test and then take another test in a more advanced topic of the same area.  In other words, taking multiple CLEP or AP exams in math, for example.

Subscribe to my YouTube channel.  You'll  get notified when I create new videos on homeschool high school topics!