Start a Business and Change the World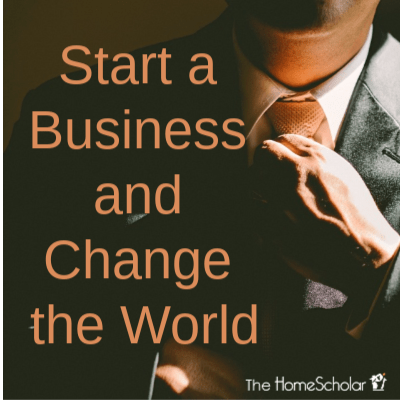 Does your teen have big ideas but you're not sure how to help make them happen? Do you encourage your teen to change the world but don't know exactly how?
According to the Kauffman Foundation, 54 percent of millennials either want to start a business or already have one started. We live in a world where people all around are talking about doing something significant with their ideas. Never before has it been easier to start a ministry or business and impact people all over the world in a significant way.
We live in an age where anything you can dream of can be accomplished. The technology exists. People are planning to go and live on Mars. Someone can raise $200K on Kickstarter with a short talking head video to build a hoverboard. Anything you can think of can be done with the current state of technology today.

The greatest opportunities are still in front of us. The best:
​

Programs have yet to be designed

Tools have yet to be created
Vehicles have yet to be built
Education tools have yet to be launched
Health solutions have yet to be solved
Science discoveries have yet to be made
Surround your teen with mentors and peers who will push them to be their best. Encourage them to live with intentionality. After all, your teen will be in five years what they choose to be today. The books they read and friends they surround themselves with define their future.
That is why our friends at Unbound (formerly CollegePlus) have launched the Business & Leadership program. This year-long intensive will give your teen the skills and experience they need to start a business or non-profit, lead and manage people, or scale a business.
Picture your child spending their freshman year of college collaborating with like-minded students, being mentored by business professionals, and attending 3 exciting, hands-on events, all while earning 30 credits towards their bachelor's degree. That's the Business & Leadership program. Is your teen ready?
Get your child Unbound and start a business and change the world for the better!
Click to Learn More!
Stay Informed
When you subscribe to the blog, we will send you an e-mail when there are new updates on the site so you wouldn't miss them.
Comments
No comments made yet. Be the first to submit a comment