Racking Up Music Credits
When kids love the arts, like music, they can quickly and easily rack up fine art credits.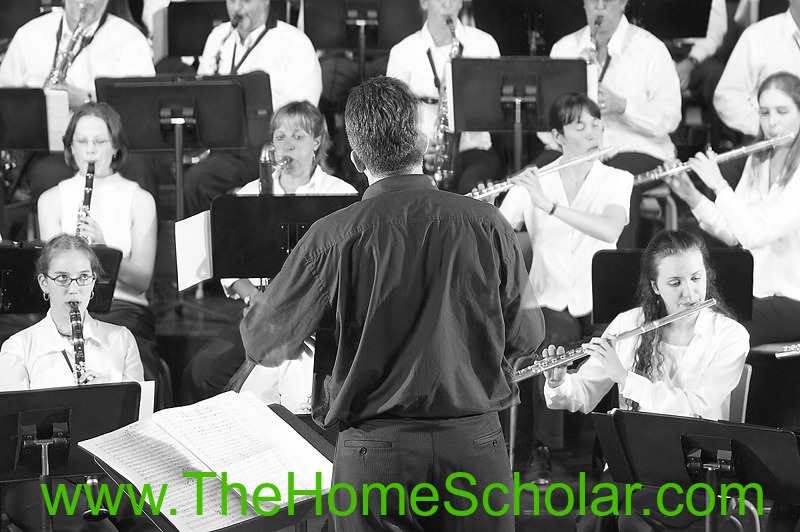 When I was in public high school, I took choir every year. At the end of high school I had 4 credits of fine art, all called "Choir." I had plenty of friends who took choir, band, AND orchestra. Those kids would have three credits of find art each year. If they kept that up for 4 years, they would end up with 12 fine art credits - all music credits! One of my friends also took additional art classes!
To figure out how many music credits a homeschooling music-lover has, estimate the number of hours per week you meet, practice, and perform. For example, if you meet with one band 1 hour per week, and another band 3 hours per week, and you are practicing at home and performing occasionally, then altogether it will be a 1 credit class. If your child is practicing, performing, and attending class for 5 hours a week in one band, that would count as 1 music credit. If your child is ALSO practicing, performing, and attending class for 5 hours a week on a different instrument (or a different fine art), that would count as a second high school music credit.
All musical experiences can be grouped together into one class.  If your child is playing with 2 different bands, and the two experiences add up to 5 or more hours per week combined, then I would call it a 1 hour class. A course description for that class would include information on both bands. Each band is like a unit study. Your child had one "unit" with one band, and another "unit" with the other band, and combined they make 1 whole music credit.

If this has been helpful and you want to read more "freeing" ideas, or if you need more information, I think you'll like this article: 
Fine Art Fanatics
Stay Informed
When you subscribe to the blog, we will send you an e-mail when there are new updates on the site so you wouldn't miss them.
Comments
No comments made yet. Be the first to submit a comment