National Merit Scholarship Information for Homeschoolers
Money for College!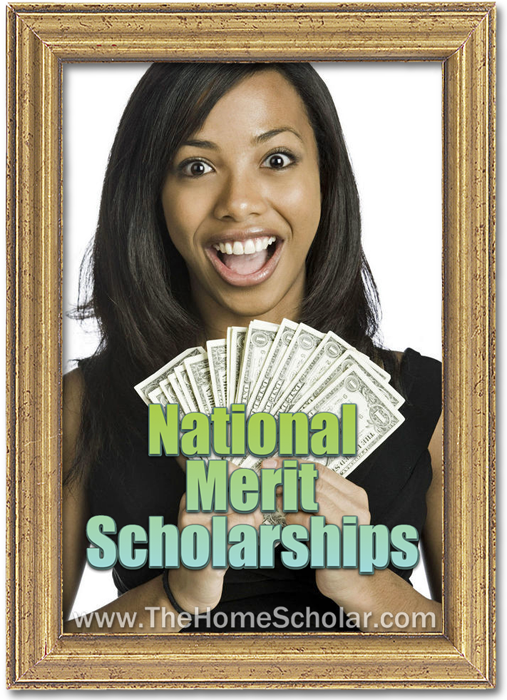 Have you seen billboards and newspaper articles announcing that a student is a National Merit Scholar?  Did you know that those students entered the competition by taking the PSAT? The National Merit Scholarship is the best known high school scholarship in the nation, and the only way to win is to start with the PSAT test.  Therefore, the single most important thing you can do to win that scholarship is to make sure your children take the PSAT in October of 11th grade.
Students are invited to participate in the competition based on their Selection Index from the PSAT, compared to other students within each state.  The Selection Index is used to compare high school juniors within each state.  Because each state is different, it's impossible to predict exactly how your child will compare.  However, if your student's scores are above the 98th percentile on the PSAT, there is a possibility they may qualify for the National Merit Scholarship.Monetary Amount Varies

The National Merit Scholarship is a non-renewable, one-time award of up to $2500.  Not everyone gets the whole prize amount, and some will get far less. When you compare the award to the cost of colleges, it doesn't seem like much.  But the National Merit Scholarship can be a stepping stone to other scholarships.

Keep reading the whole article online to learn about the National Merit Scholarship process, and how to plan for success.  See the whole scholarship timeline, so you are prepared.


Read the Article

For more information about how your child can earn great college scholarships, watch my video, "Getting the BIG Scholarships," available both as an
online class
or
DVD
.
Stay Informed
When you subscribe to the blog, we will send you an e-mail when there are new updates on the site so you wouldn't miss them.