National Merit Success Story
If your child tends to be a little bit on the "smart" side, start researching the National Merit Scholarship early in high school.  With just a little practice, smart kids can do stunningly well in the National Merit Scholarship Competition.  And homeschooler can win!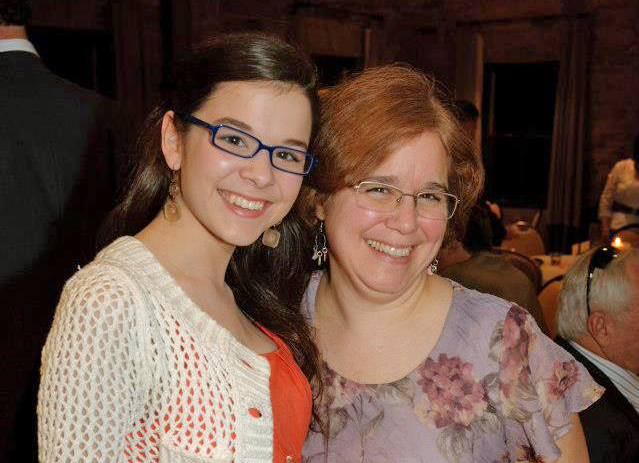 Renee wrote to share about her daughter's successes.
I had to share the news about my daughter Abigail. This go-around (as opposed to the first two children), we listed her as private school student using our legal cover St Peter's Academy but when she made National Merit Semi-Finalist, the National Merit folks designated her as a homeschooler. I had to do all the paperwork (very stressful) and find someone (not related that had taught her) to write a letter of recommendation. The only outside classes she'd taken were online college courses, voice lessons and theater. Thankfully her theater instructor is reliable and was willing to write the letter. Today we got notification that Abigail is a Finalist. At her top choice school she'll get $9700 a year, out of state fees waived (worth about $15,000 a year), a laptop and money toward study abroad. At her second choice school (in-state), she'll receive tuition, room, board and a books stipend. We are so proud of her and once again just shows that homeschoolers can do anything. Parents with younger ones need to know it can be done!
~ Renee
It's true, what Renee said.  The paperwork involved can be daunting.  The best thing is to be prepared.  If you already have your transcripts and course descriptions ready to go, the paperwork is much easier to manage.  For more tips, or just to educate yourself, check out this article:
National Merit Scholarship Information for Homeschoolers
.
Not every child will win the National Merit Scholarship, but there is more than one way to get great scholarships.  For example,Renee's older daughter did not get the National Merit Scholarship. She did get a full ride scholarship, based on ACT scores. There are lots of ways to afford college and scholarships.  You can read the story of that child here: "
Homeschooler Wins Full Scholarship – Plus Some More!
"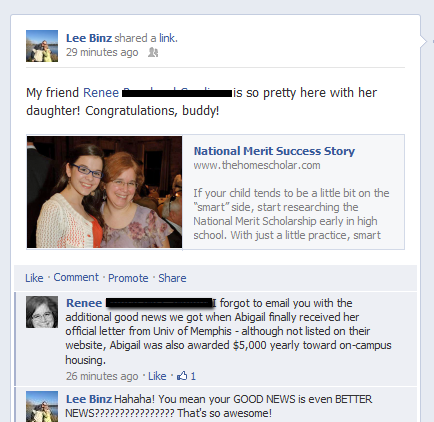 Now read Renee's words again, and repeat after me,
"homeschoolers can do anything!"

For more information about how your child can earn great college scholarships, watch my video, "Getting the BIG Scholarships," available as an
online class
.
National Merit Success Story
Stay Informed
When you subscribe to the blog, we will send you an e-mail when there are new updates on the site so you wouldn't miss them.
Comments
No comments made yet. Be the first to submit a comment