The engineering community is very concerned about math. The statistics paint a grim picture.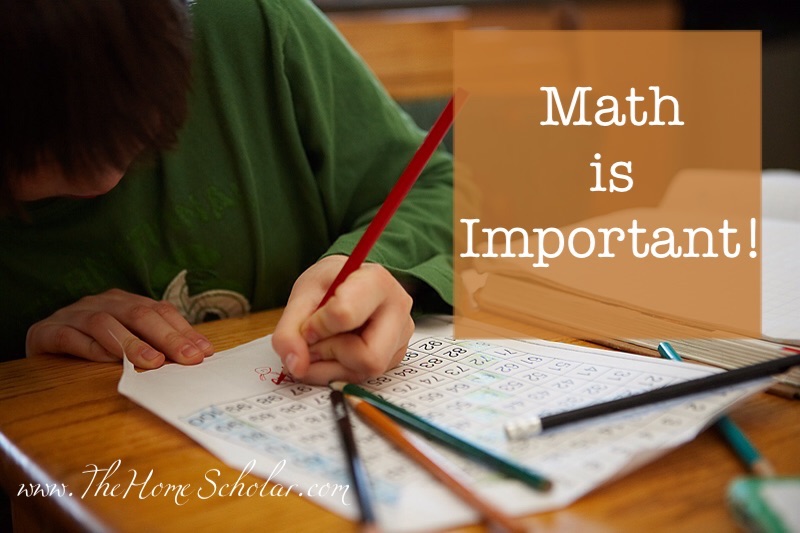 Math is Important!
1. Jobs requiring math are increasing at four times the rate of overall job growth
2. American children rank 13th in the world when it comes to basic math skills
3. Less than 1/3 of American 8th graders are at least proficient in math
4. 93% of American 6th to 8th graders realize they need math skills later in life, but few directly link math to their dream jobs
This 2011 survey was conducted by Raytheon. They have a lot of great math information on their website,
MathMovesU.com
, with the goal of making middle school math fun.
Math is important. We can do better than the public schools. In our homeschooli, we can be consistent with math, choose a curriculum that fits our children, and teach for mastery each step of the way. Our country needs Americans to work at American jobs to support the American economy. That's going to require us to teach math, even if we feel uncomfortable with it ourselves.
For more information on how to teach math, check out my article,
9 Ways to Actually Get Math Done this Year
.
Do you make math important in your homeschool? Do you find it difficult to teach math? Please share!

Please note: This post was originally published in May 2011 and has been revamped and updated for accuracy and comprehensiveness.