Living Books for Homeschool College Preparation
Cori and I chatted about literature-based curriculum, and she had a follow up question about using living books.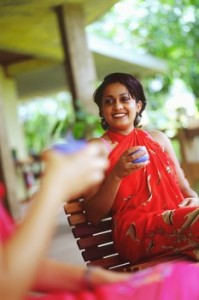 Lee, you wrote: "We used a literature based curriculum for high school, and my children read TONS of books in high school.   What does literature-based learning look like in the REAL world, where parents are faced with the demands of homeschooling, housework, and household economics?"   Where should I look to find out exactly how you did this please?  My daughter loves reading and is now in 7th grade.  I would like to plan her curriculum for HS using living books and classics like you did.  But can you actually use living books for science?  I've always wondered about that.

Also, since we are based in New Zealand, and are thinking about doing her university studies by distance, could you please advise if it is as competitive to get in to university as it is for kids who will actually be attending on campus?  You have so much on your website that all looks so SCRUMPTIOUS that I will need to put aside time to read through it all and decide what resources I'll need.

I am so THANKFUL to GOD that I discovered you on the Schoolhouse Expo!  In all honesty, you were my Best Find!  God bless you. Many thanks again!
~ Cori
I used Sonlight Curriculum, and you can learn about it here:
Sonlight
.
I followed the Charlotte Mason method - or at least I wanted to and intended to:  
Our Charlotte Mason High School
- or Maybe Not
The best answer to "how" is look at my own homeschool records, which I included in the Comprehensive Record Solution.  That's an e-product, by the way, with no shipping to get Down Under, LOL!   If you purchase it, then consider buying The Gold Care Club afterward.  When you purchase the CRS, you get access to the Silver Training Club, and you can upgrade to the Gold Care Club for the same price that way.  Hey, I'm always looking for ways to save money!   I can consult with you for 20 minutes per week if you are a Gold Care Club member, and we can discuss your college questions then.  They get priority email support - or they can call me too, but I don't know if you want to call me from New Zealand each week, so just member you can get that consulting by email as well!  The Gold Care Club is also an e-product that has no problem flying between continents: 
Comprehensive Record Solution
,
Gold Care Club
.
For the Online college question, I often recommend
CollegePlus
! They may be able to answer some of your questions as well.
Have a great day!

Merry Christmas to All!
Stay Informed
When you subscribe to the blog, we will send you an e-mail when there are new updates on the site so you wouldn't miss them.
Comments
No comments made yet. Be the first to submit a comment