Is Logic a Math Course or English?
Course descriptions are an important part of your high school student's records, but sometimes it's easy to get stumped about what to call certain courses, or what to count them as.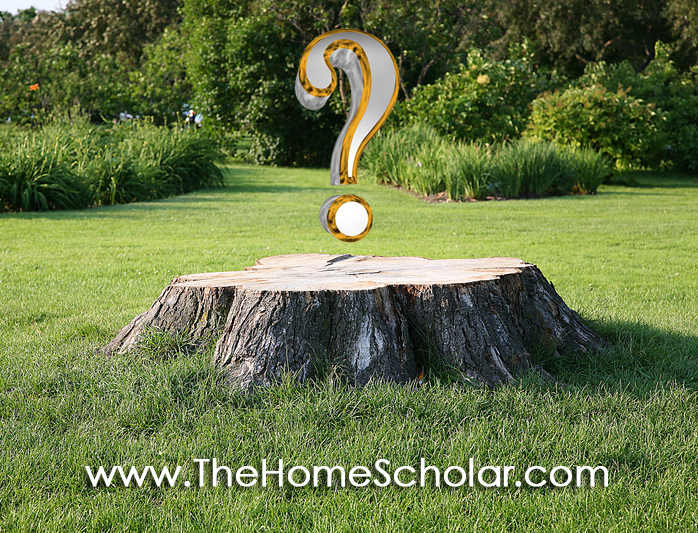 Audrey recently asked me,
"What category is 'Logic'? Math or English?  I want to know where to give my son credit. Our math course (Geometry: Videotext) has logic in it, but I always thought logic was an 'English' subject. I also will be using 'Introductory Logic' by Wilson and Nance, and will probably give my son ¼ credit." ~ Audrey
If you use a separate course for logic, I suggest you consider it an elective.  If the logic is included as part of your math book, then consider it part of your student's math credit.
Logic is critical thinking, and critical thinking can be a part of many, many different subjects.  I suppose it is most often applied to math OR English (or other subjects as well!).  I don't think you could say that Logic IS math or English, though.
I used "Introductory Logic" by Nance, and we LOVED it!  In fact, my son liked it so much he continued his Logic studies in college!  The video is wonderful!  I'm not very good at logic, myself, so I was very thankful to delegate that to a video tutorial.
Introductory Logic Workbook
Introductory Logic DVD
When I did Logic, I considered it a ½ credit course.  Like you, we also had some logic in the math textbook we used (Jacobs Geometry - which we also loved) but I didn't really consider that as part of our logic course. Most credits are 1 or ½ credit, and it's pretty rare to have ¼ credit.  If you feel the course is just ¼ credit, consider finding "something else" that you can combine with it to make ½ credit.
I am now writing for the "Seattle Homeschool Examiner."  You can find great
homeschool articles
when you visit my column!
Stay Informed
When you subscribe to the blog, we will send you an e-mail when there are new updates on the site so you wouldn't miss them.
Comments
1
We are also using Introductory Logic by Nance. I too was going to give 1/2 credit and use as an elective.
Thank you for the clarification.
We are also using Introductory Logic by Nance. I too was going to give 1/2 credit and use as an elective. Thank you for the clarification. :)