Homeschooling: What About Prom?
When you tell people you are homeschooling high school, you may get some pretty unusual questions. What about college? What about scholarships? What about socialization? For me, the strangest question was always, "What about Prom?"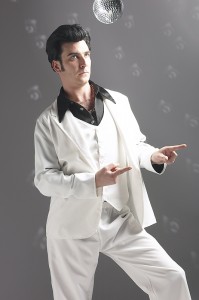 Yeah... what about it?
Homeschoolers who want to have a prom can create one! Read this article, about a homeschool group that got together to make a Prom for their high school students.
Appleton-area homeschoolers experience razzle-dazzle of high school dance
Teens show off new clothes, new steps.
A group in my area did the same thing, and had a large group get together. If that's not your cup of tea, you can locate an English Country Dancing group, and do a "prom" the way Jane Austen did dances in her day! English Country Dancing groups are found in many locations. We didn't have a prom, but when my son went to college he arranged a "Pemberly Ball" at the university, in the style of Jane Austen. You can read a few blog posts about it here:
Can't Get Enough Jane Austen
?
If dancing isn't your cup of tea, some groups will have a formal dinner instead. At a home or restaurant, it can give teens the opportunity to dress up and practice manners in a wholesome environment. Like etiquette classes of the past, these experiences are important for future professionals. In fact, these experiences are common on college campuses, where groups can learn adult manners. There are plenty of resources if you search for "Teaching Manners to Adults."
So go ahead and create your own brand of "Prom" that is as unique as your homeschool! Start planning now, and you can have a great event for the upcoming homeschool year!

Our monthly newsletter comes out on the first of every month.  Sign up for your free monthly newsletter here.
Stay Informed
When you subscribe to the blog, we will send you an e-mail when there are new updates on the site so you wouldn't miss them.