Homeschooling High School: Senior Year Public School or Community College Dual Enrollment?
Hi Lee,
I have a question and maybe you can advise me in. I have been homeschooling my 4 children for the last 7 years. My oldest will start her senior year sometime in the next few months. My next one will be starting her junior year. For the last year, they have done nothing but beg me to send them back to public school. Suddenly they want to experience it. My head says it would be ok, but my heart screams no! I am so torn. I had my families support but suddenly they are agreeing with my girls. My husband doesn't understand the point since they want to do duel enrollment. He is from England and still can't understand why at 17 a child is even still in high school. Any advise? I'd be very grateful!!
Blessings~
Cyndi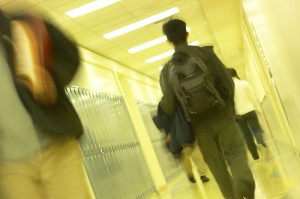 Dear Cyndi,
There is an issue you need to consider.  It's fairly routine to get homeschoolers into college, but it is difficult to get homeschool credits accepted by a public school.  Chances are if she starts public school now, they will consider her a freshman.  Be very careful.  They may be able to experience public school, but end up experiencing it for a long time before graduating.  I believe the principal is ultimately responsible for those decisions.
If they are doing dual enrollment, then you can include those credits on your homeschool transcript, and you probably won't have trouble.  Dual enrollment can also have some negative consequences.  Community college dual enrollment is often a "Rated R" environment.  Although each  community college is unique, I have heard shockingly consistent stories across the country.  Please research that option carefully as well.
This may be some helpful reading for you:
Public School for Senior Year
,
Facing the Community College Fad

The Comprehensive Record Solution provides the training and templates and real life examples of successful high school records.
Stay Informed
When you subscribe to the blog, we will send you an e-mail when there are new updates on the site so you wouldn't miss them.