Homeschooling High School: Success with the First, Confidence with the Second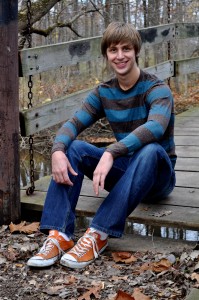 I love hearing back from parents with graduates!  I love hearing about her successes with the National Merit Finalist, college admission, and full scholarships.  Here is what Andrea wrote:



I have learned so much over these past couple of years and appreciate so much the help your Gold Care Club has been.




My oldest son, Adam, just graduated and is going to be attending Auburn University this fall with scholarships that will more than equal a full ride!! Most of the scholarships are a direct result of his being a National Merit Finalist. Thanks so much for the help you gave in sending me information via email about the forms needed in that application process. It was an online process this year, but the information was pretty much just what you explained. Knowing that information ahead of time was very helpful  for us as we functioned as  the teacher and the counselor and the principal. I might join up again at a later date if needed, but I really feel that the courses I've listened to and the articles that I have read over the past couple of years have prepared me well to handle the transcript and college application process for my other kids when the time comes.




The information from your website, blogs, Gold Care Club, webinars and  DVD's have been very helpful  for us in planning for high school and college! Whenever I am asked questions about doing high school at home, I generally always direct people to check out your website.




And yes, I am much more confident with my younger ones and my daughter who just finished her sophomore year even had a transcript as a Freshman.  Adam's didn't happen until the end of his Junior year- yikes!




Thanks again!




Blessings,




Andrea



Even more than admission and scholarship, I love Andrea's confidence.  And look!  With that amazing 20/20 hindsight, with her second child she had the transcript ready after Freshman year.  Awesome!

I have created a series of videos on creating great homeschool records for college.  You can find them here.
Stay Informed
When you subscribe to the blog, we will send you an e-mail when there are new updates on the site so you wouldn't miss them.
Comments
No comments made yet. Be the first to submit a comment