Homeschooling High School: Should my child take the PSAT in 9th grade?
A 9th grader *can* take the PSAT, but I almost never recommend it.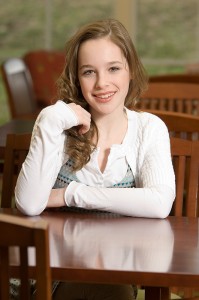 The PSAT can be taken at a local public or private high school. The PSAT is a VERY cheap test, and if testing is required by state law, it can usually meet that requirement.  However, the PSAT does have Geometry and Algebra 2.  It can be very discouraging for a kid to take a test and not have any chance of getting a good score.  As homeschoolers, we try to encourage our children to do their best, and may want them to get 90% or more on tests or we get upset.  But on the PSAT, if they don't have the math they CAN'T score well.  I worry that taking it too early can cause more test anxiety.  That's why I rarely recommend it.
The schools can choose to allow homeschoolers or not - it's up to them.  I have not heard of a school preventing a 9th grader from taking the PSAT.
Here is an article about the PSAT that may help you learn more about that test:
Take the PSAT for Fun and Profit

Learn how to save money homeschooling with my free Special Report: "7 Secrets to Homeschooling Through a Financial Storm."
Stay Informed
When you subscribe to the blog, we will send you an e-mail when there are new updates on the site so you wouldn't miss them.
Comments
No comments made yet. Be the first to submit a comment