Homeschool High School Lab Science
Why would anyone skip Biology Lab? What could possibly be more fun than dissecting critters and peeping through a microscope, and what is a lab science anyway?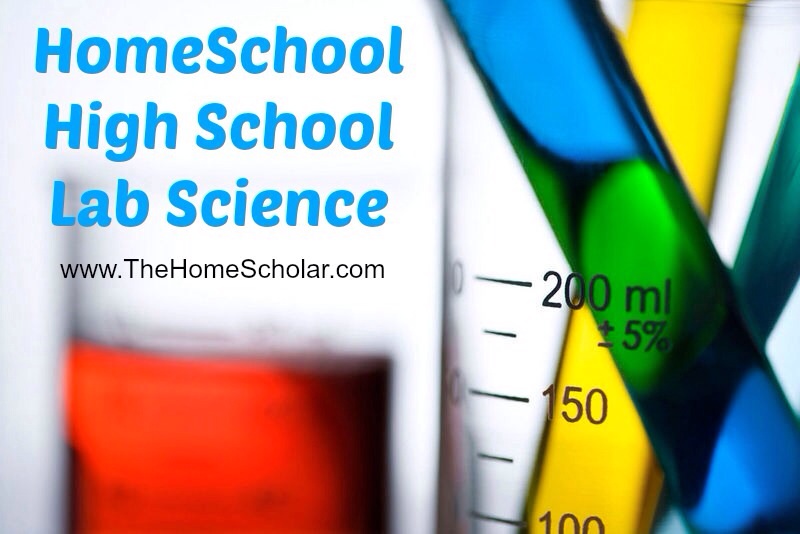 Biology lab can be a lot of fun, but it's also fairly expensive, which is something I discuss in my Special Report,
7 Secrets to Homeschooling Though a Financial Storm
. Holly read the report and had a follow up question.
Dear Lee,
I just read your special report and think it was very well done.  Lots of great tips for saving money and giving parents confidence to strike out on their own a bit more. I was surprised to see that you suggested skipping Biology or doing it with media applications (online or video) instead of hands-on.  In Arizona, the state universities are very particular about the high school sciences being first-hand LAB courses.  This is something that I have stressed with my contacts and in my workshops--not just Biology, but any high school science needs to be documented actual lab work.  Tell me what you have encountered that puts a lighter emphasis on the labs. Is this more a state-by-state emphasis or is there more of a trend toward "softer" science coursework?  Keep up the good work.  You are doing many of the things that I dream of doing and can't make happen all by myself.
~Holly in Arizona
I'm a trained nurse, so it is surprising to see me suggest that dropping biology lab is an option! I loved biology and especially the biology labs! I think it's important to remember how financially desperate people can be in this economy. It's better to drop a biology lab than not do biology at all or worse, to stop homeschooling entirely because of concerns about science costs.
Public universities sometimes have very different requirements than colleges as a whole. Because I have to gear my message to "general" college preparation, I urge parents to check requirements at the colleges their child is planning to attend.  Some colleges requires lab sciences be taught in a classroom with a certified teacher, for example.
Surprisingly, there is also no national definition for what a lab science is. The US House of Representatives Committee on Science and Technology formed the Subcommittee on Research and Science Education issued a report about lab science, and it is remarkably clear in their conclusion.
National Research Council's America's Lab Report: Investigations in High School Science
states:
"The NRC report committee concluded that there exists no commonly agreed upon definition of laboratories in high schools amongst researchers and educators."
Most colleges do not require documented lab sciences. Some colleges do. Usually a college that has specific science requirements will also provide a specific method to achieve it. Perhaps they will allow the ACT science portion to meet the requirement, or they will accept an SAT Subject Test or AP exam in an area of science.
There are many colleges that don't require excessive math or science. Perhaps their emphasis is on music, art, or a specific trade, and general sciences will meet their admission requirements. In general, when I look over college preparation sites, they don't mention taking a lab science every year as a requirement.
It's a good idea to make parents aware if the public university in your area has a greater emphasis on lab sciences. I think it's also important to remember that colleges are rarely specific about WHICH sciences, and it's OK for parents to include some delight directed science courses along with the more ordinary biology-chemistry-physics choices. For more information, check out my article,
You CAN Teach High School Science Labs!
Which lab science are you choosing to cover in your homeschool high school? Please share in the comments!


Please note: This post was originally published in November 2009 and has been revamped and updated for accuracy and comprehensiveness.
Stay Informed
When you subscribe to the blog, we will send you an e-mail when there are new updates on the site so you wouldn't miss them.