Science Options Outside the Box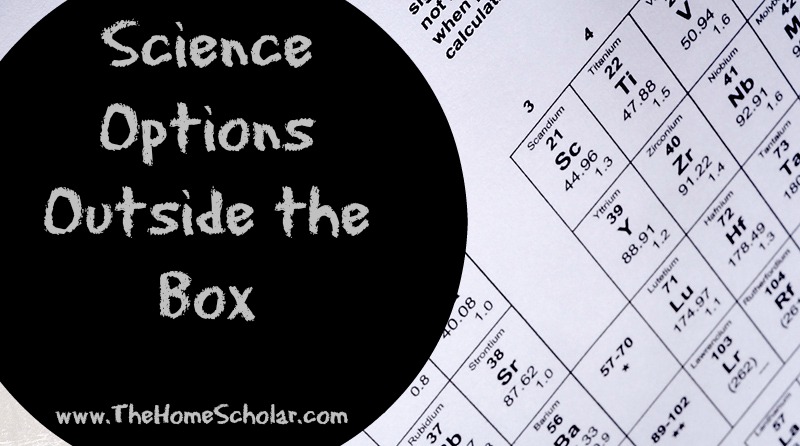 This post contains affiliate links. If you click and buy I make a few pennies, but not enough for a latte.

Your child has already taken biology and chemistry classes in your homeschool. What kind of science options outside the box can you come up with next? Unless your child has excelled in math, physics may not be a good option. High school physics is very math-based, and unless your child has completed pre-calculus, I don't recommend physics for science.

That leaves the rest of us. You know, the mere mortals who don't dream in algebraic notation. There are some fun science options that are true high school credits without all the math. Biology, chemistry and physics aren't all there is to a high school science experience! There is so much more to science than just the typical high school science classes. Consider these options:
Science Options Outside the Box
More Great Science Resources

You CAN Teach High School Science Lab! This resource will help with the element of teaching science that many parents worry about.

For more homeschool curriculum science options, check out the Index of Cathy Duffy's Science Reviews.

Looking for even more great science options? Check out the curricula and materials available at Home Science Tools. You'll find most of what you need there - microscopes, telescopes, lab materials, textbooks and supplements.

Talk to your child and see if you can combine some delight directed learning in your science class and teach your child something they'll love!

What science are you teaching in your homeschool this year? Please share!


Save
Stay Informed
When you subscribe to the blog, we will send you an e-mail when there are new updates on the site so you wouldn't miss them.