Homeschool College - Do Community Colleges Accept CLEP Credits?
I received this message about CLEP credits from a homeschooling parent:

"In Florida, the state universities have a reciprocal policy with the community colleges if you complete your AA. So, we'll probably go that route and do his AA via CLEP and dual enrollment."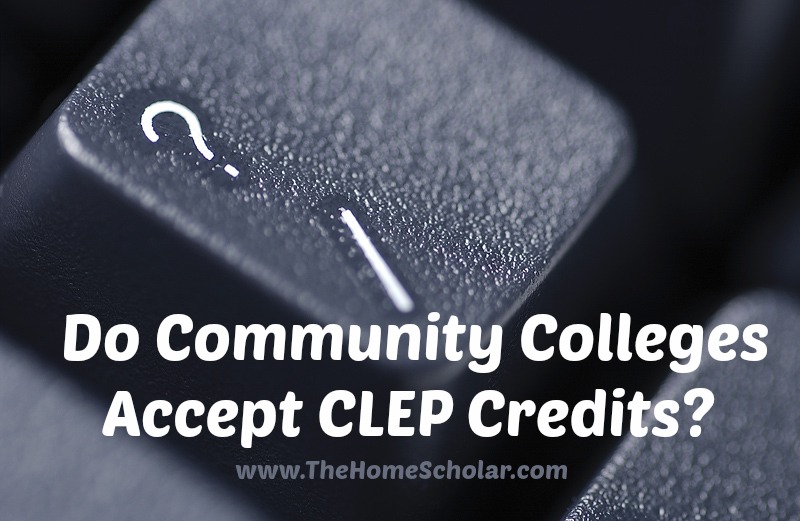 Earning an AA through CLEP credits and dual enrollment wasn't the route we took, but it may work for you. It turned out that our community college would not accept more than 2 CLEP credits, so even though the university DID accept more, the community college didn't. That meant we couldn't combine CLEP credits and dual enrollment to make an AA degree.
Instead, we carefully chose classes from the community college that were perfect matches for our university. In other words, some math courses transferred and some didn't, and we were careful to choose only classes that would transfer into the university for the degree. This also meant that my boys didn't start college with an AA degree. If you don't start college with an AA degree, there are certain prerequisite courses that have to be taken. My kids were required to take 6 prerequisite classes at the university instead of the 3 prerequisite classes that would have been required if they had an AA degree. The number of courses will vary with the university; I just wanted to give you an idea what it looked like for us.
If my kids had earned an AA degree from community college, they would have had to take classes that I didn't want them to, such as PE and diversity classes that had controversial content. I'm glad we didn't go that route. I had to be especially careful with my 15 year old starting college. We didn't want to expose him to too much adult content.
Do you have experience with CLEP credits? Was it easy to transfer them to your college or university? Please share!

Please note: This post was originally published in December 2007 and has been revamped and updated for accuracy and comprehensiveness.
Stay Informed
When you subscribe to the blog, we will send you an e-mail when there are new updates on the site so you wouldn't miss them.