Holiday Writing Prompts for Homeschooling Christmas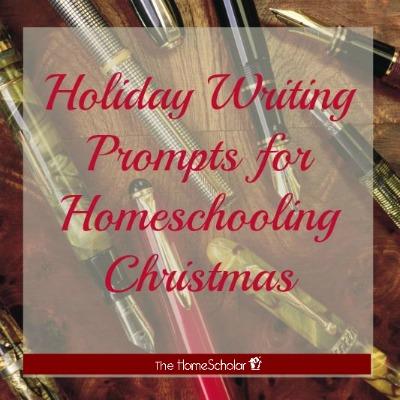 My favorite Christmas school project was our yearly creative writing assignment based on Norman Rockwell art. Have you seen some of his holiday paintings? Amazing creative holiday writing prompts!

I asked my boys to choose any picture in Norman Rockwell's Christmas Book. Their assignment was to write a story behind the picture. They came up with some GREAT creative writing ideas, and the pictures really helped to get those creative juices flowing.

This tradition of creative holiday writing prompts was how my son Kevin came to write "The Santa Scandal."

"No one would see him. These and numerous other seductive thoughts flew through Andrew's brain like arrows. It was Christmas Eve, and his parents were out doing a little last minute shopping. There was a choice; be a good boy and go to bed, or sneak into his parents' room and hunt for presents."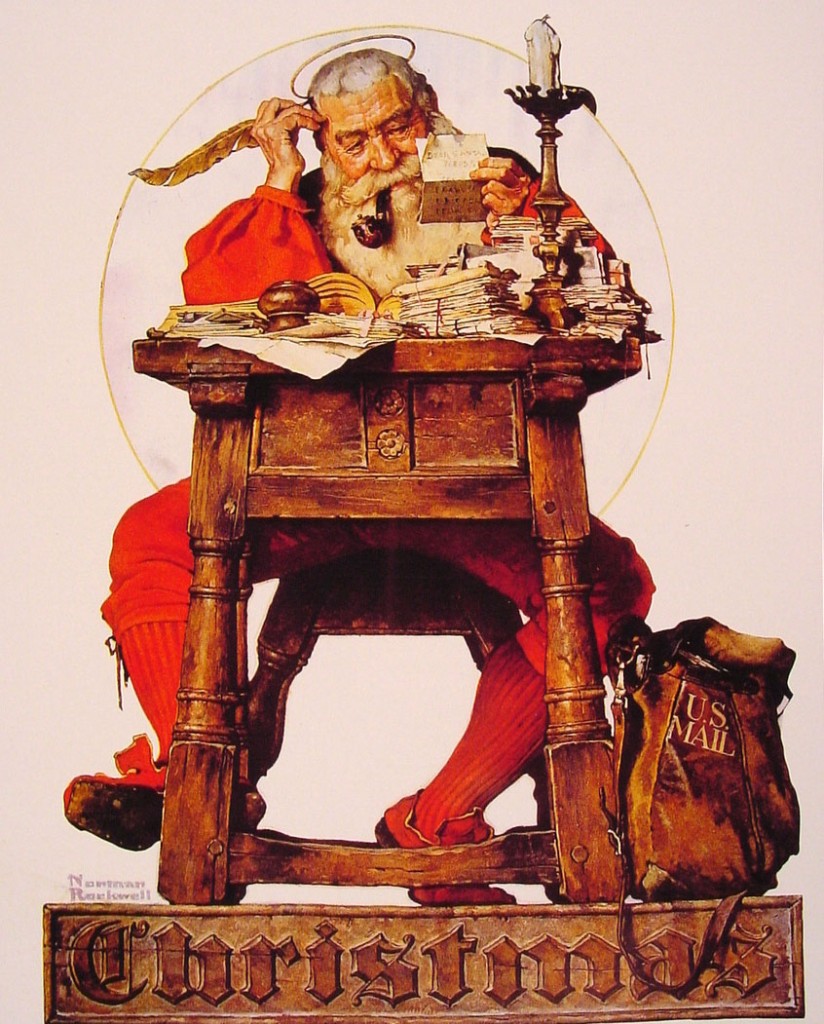 During December, we would only do a few of the most challenging subjects - math, science, foreign language. For English, we switched our assignments and exchanged them for Christmas writing. The boys would write their Christmas cards and letters to friends. We listened to Handel's Messiah, and other Christmas music. When my kids were much younger, many of their winter projects came from Family Fun Magazine. You can find great craft ideas through the Family Fun website. Using their suggestions, we made many gifts for our family and friends.

Although they would finish their schoolwork at about noon, we had strict rules limiting TV and computer time during our "homeschool lite" season. The kids normally helped me with all the shopping, baking, cleanings, decorating, and preparing. Then they spent the rest of the day pursuing own interests.

Remember, colleges like "passion" and want to see kids take an interest in their own activities. December is a good time to allow specialization! Many students will do many hours of volunteer work. They may work hard on a Christmas play or musical. Older teens may consider a seasonal job or extra babysitting for friends. Make sure you somehow capture the hours from these activities, and put it on their transcript. These hours might be a class called Occupational Education or Home Economics, but sometimes you'll want to save those hours to record them as volunteer work.

By the way, Kevin's story about "The Santa Scandal" ends this way.

For a moment, the drawer seemed to contain nothing of importance. There was nothing but dusty, red clothes. Andrew dug deeper and uncovered a pointy fur hat. "Now that's odd. Why would Dad have red clothes and a hat. Unless..."

As his thoughts slowly caught up with him, his parents barged in from the living room - early. Andrew let out a strangled cry and whirled about. In his hands was the incriminating evidence, and on his face was written a mixture of horror, disbelief, and betrayal. Shaking with tears, he finally cried out, "You STOLE Santa's clothes?!?"

Haha! I love that! I still can't believe his creative conclusion!



Stay Informed
When you subscribe to the blog, we will send you an e-mail when there are new updates on the site so you wouldn't miss them.
Comments
No comments made yet. Be the first to submit a comment