Facebook Follower + Homeschool Freebies = Success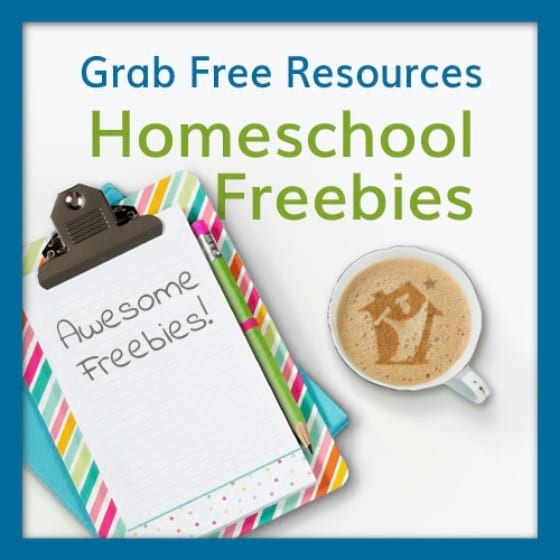 While I love working with my Gold Care Club members, and getting to know them personally, I'll often get thank you notes from people who have success just by consuming my freely shared resources! Check out what Nancy in Georgia wrote!
Your Facebook page was referred to me by a fellow homeschooler a couple of years ago. I have been following you since then, and have taken lots of notes on your tips for success. My teenage kids have never been to conventional school. Their dad and I were also homsechooled (though only in middle and high school.) I had always planned to home school them both all the way through.
Imagine my surprise when my (at that time) 7th grade daughter asked if she could go to our synod's prep school for high school--which happens to be a boarding school in Wisconsin! (We live in Georgia!) We immediately began to think and pray on it. But what we didn't have to do was panic. Thanks to the things I had been learning about transcripts from your site, I had absolutely no trouble building a middle school transcript for her. She was accepted, and is currently in the first semester of ninth grade.
Then onto the "real" reason I started following you--my oldest child! I've always been a record keeper, even in the early grades. Georgia formerly required a "year end synopsis" by law, so I was used to "course descriptions" as well. I put those things together, along with your excellent advice, and have been compiling transcript and course description information for 3 years now. Also, over the summer, I went ahead and made a transcript (in my "free" time), using IP and TBD, and your grade weighting scale, and copying your format for the "official" transcript.
My son only wanted to go to one college--Martin Luther College in New Ulm, Minnesota. (We deviated from your advice a little on that one, I'll admit!) We polished the transcript, filled out the rest of the application, got the recommendations they require, added the course descriptions (they didn't say we couldn't!), and mailed the application packet October 3.
He got his acceptance letter today!!!! I so appreciate all the free resources you made available. You gave me confidence to make a transcript that I was pleased to submit. Thank you. Never doubt that what you do is a good and valuable thing.
God bless you!
Nancy in Covington, GA

I have free ebooks, webinars, sample, and resources are available on my website. Check it out! Spend some time learning! Invest in your own continuing education like you invest in your child's homeschool curriculum.
Stay Informed
When you subscribe to the blog, we will send you an e-mail when there are new updates on the site so you wouldn't miss them.
Comments
No comments made yet. Be the first to submit a comment