Exit Public School and Gather your Children
Some parents are born homeschooling their children.  Other parents begin educating their children in the common way until they realize they need to make a change.  It's interesting to watch families taking their first tentative steps into the homeschool arena. Some begin the journey resistant, even angry at the world for being forced into the lifestyle.  First tentative, gradually they become more confident.  Eventually they begin to feel fulfilled as a parent and as a family.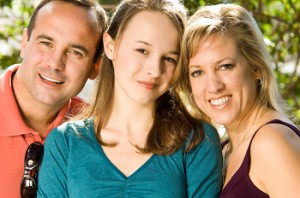 If you are beginning the journey of homeschooling (whether joyfully or against your will) it may encourage you to know that God is with you.
Isaiah 43:5-7 (New Living Translation)

5 "Do not be afraid, for I am with you.
I will gather you and your children from east and west.
6 I will say to the north and south,
'Bring my sons and daughters back to Israel
from the distant corners of the earth.
7 Bring all who claim me as their God,
for I have made them for my glory.
It was I who created them.'"
One of my clients has chosen Isaiah 43:5 as her verse for this year.  In moments of certainty and doubt she will repeat it to herself.*
"Do not be afraid, for I am with you.  I will gather you and your children from east and west.
"
For more encouragement, grab my free webinar called "
Homeschooling How and Why it Works
" from Dr. Jay Wile.  This is the class would be excellent to share with your spouse and children, and I think you'll love it.  You can also watch my scripture-based video called "
How do you know you can homeschool high school
?"
Don't be afraid to be gathered together with your children.  It's wonderful!  Even if you aren't looking forward to it, you can learn to love it AND be successful!

Check out my new profile on The Old Schoolhouse's Speakers Bureau, and then ask you conference coordinator to invite me to come speak to your conference in 2011-2012!
Stay Informed
When you subscribe to the blog, we will send you an e-mail when there are new updates on the site so you wouldn't miss them.
Comments
No comments made yet. Be the first to submit a comment