Doubling Up on English for CLEP Tests
Weighing the pros and cons of studying for a CLEP Exam?



My son is interested in CLEP for English, but I need some help with planning this along with his other work.  He is doing an English curriculum, should he just stop it for the 8 weeks to study for the CLEP?  He already takes a long time to finish his English, especially the writing.  We are praying and weighing out the benefits and would appreciate any insight. Thanks.  I hope you are doing well.  Thanks for all the great articles and information on your website.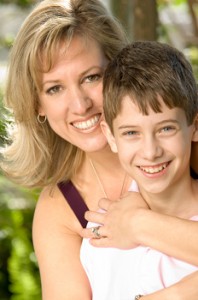 If your son wants to CLEP English, and passes the CLEP exam, that will demonstrate that he has a college amount of learning in the area of English.  That means that if he studies for a CLEP, he is studying college English.  In other words, he does not have to do an additional English class, because he will essentially be taking it at a college level.
High school English means reading and writing (literature and composition) at the level of the student, for one to two hours each day.  It doesn't really matter how you get that 1-2 hours each day, or whether it is through CLEP study or through a purchased curriculum.
It's important not to duplicate subjects.  If you are doing an English curriculum AND studying for an hour a day at CLEP, then you are duplicating English.  If he is taking a CLEP in English, then it's unlikely he actually needs to do twice as much work in that area, so I would encourage you not to duplicate it.
If your son is motivated to take and pass a CLEP exam, then I would allow him to do his English by "delight-directed learning" - even though his delight is taking a CLEP, it's still delightful!  Anytime a child asks to do something or use a certain curriculum or method, that automatically increases the chance of learning AND success.  As you are weighing the benefits, weigh your sons desires at twice the normal weight, because it's twice as likely to be successful.
If your son is taking an English class outside the home, then withdrawing from that class may cause complications.  Enrollment in alternative education programs can leave you with little ability to withdraw, even when you have a good reason.  I don't know if you are enrolled in one of those accredited programs.  If you are, try to withdraw before there are any formal grades or transcripts given to your son.  If you are simply doing an English curriculum at home, or using a non-accredited class online or at a coop, then your options are wide open.
It's fine to stop an English curriculum for 8 weeks (or more) and substitute another English curriculum (namely CLEP study.)  Instead of adding CLEP study to your homeschool, think of it as REPLACING other English curriculum.  In other words, he doesn't have to work 8 weeks into next summer just to get the curriculum done.
As a homeschooler, you have complete freedom to mix and match your curriculum between something standard and something different.  You are the principal and the school board, as well as the teacher.   You get to decide on ANY curriculum for your child.  If you know he might be able to pass the CLEP, then you can have him study for the CLEP for English class.  In other schools, they have AP English, and in those classes they spend a large chunk of time studying for the AP exam.  You have the same freedom to use that strategy for the CLEP test.
In my homeschool, each December we stopped our regular English curriculum and did Christmas-themed things.  We wrote Christmas letters, Christmas cards, wrote Christmas stories, etc.  In my homeschool, or entire Junior year we didn't use a curriculum at all.  Instead, I had my boys write essays for scholarships and essays for college admission.  It replaced our standard English curriculum, instead of being something we did in addition.
My vote doesn't matter, because you're the parent and  you know the situation best.  However, if it were me, I would replace his regular English study with CLEP study.  If he passes the CLEP, I would put "Honors" on the transcript.  I would use the exact name of the English exam for the course title (for example "College Composition" or "Analyzing and Interpreting Literature" or "Humanities".)  Once he was done with the CLEP, I would return to the regular English curriculum, and not make him do the weeks of that curriculum that he missed studying.  After he took the CLEP, and he passed it, I would take him out to dinner to celebrate his first college credits, because he has just saved thousands of dollars on the cost of college!

See those cute buttons at the bottom of these blog posts?  Those are there to help you share helpful posts with others who might need encouragement.  Go ahead and give it a try.  I promise that nothing will blow up!
Stay Informed
When you subscribe to the blog, we will send you an e-mail when there are new updates on the site so you wouldn't miss them.
Comments
1
A point of clarification, there is no CLEP for English as in the study of grammar, sentence structure, etc. There is a CLEP called CLEP English Literature and a CLEP called CLEP College Composition and College Composition Modular.

I'm a huge fan of CLEP, it's a great way to earn college credit. Besides studying for CLEPs it's also been very helpful to take practice CLEP tests.

There are several free practice CLEP test resources out there. I like the CollegePlus! free practice CLEP tests. You can find them here: http://www.collegeplus.org/howitworks/learningnetwork/courses
A point of clarification, there is no CLEP for English as in the study of grammar, sentence structure, etc. There is a CLEP called CLEP English Literature and a CLEP called CLEP College Composition and College Composition Modular. I'm a huge fan of CLEP, it's a great way to earn college credit. Besides studying for CLEPs it's also been very helpful to take practice CLEP tests. There are several free practice CLEP test resources out there. I like the CollegePlus! free practice CLEP tests. You can find them here: http://www.collegeplus.org/howitworks/learningnetwork/courses