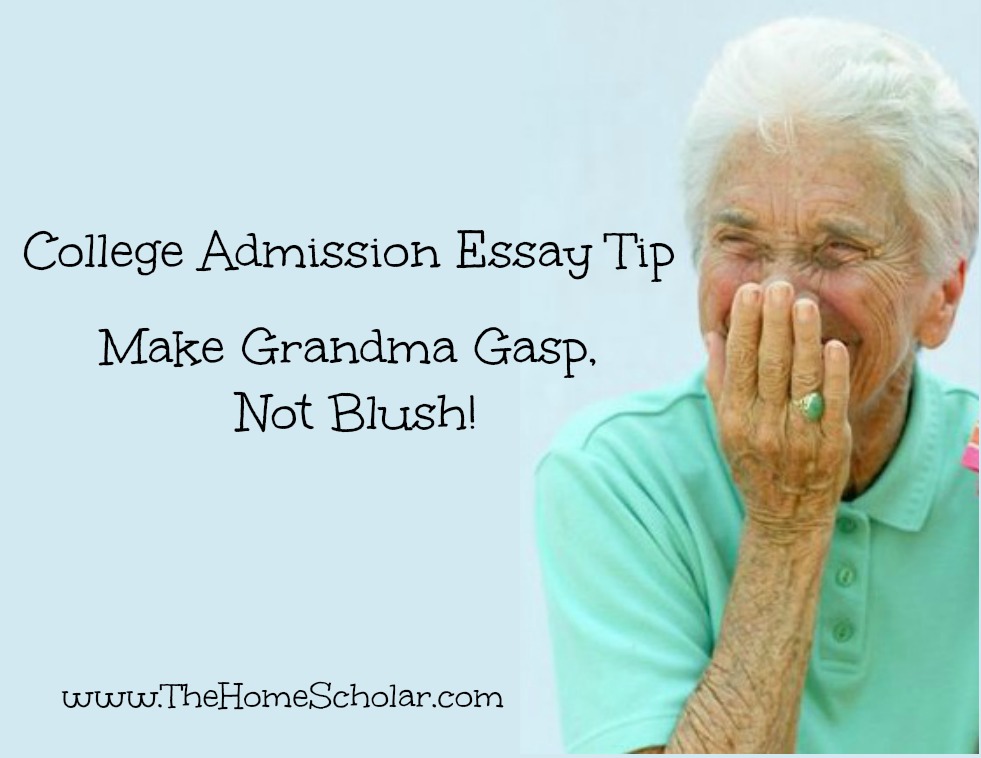 A Unique College Admission Essay
When writing your college admission essay, begin with a creative hook to make the college pay attention to you. Think about a single moment in time, perhaps that moment a picture was taken, and try to tell a story that would make your Grandma gasp. Your goal is not to make Grandma blush, so don't go over-the-top!
Use this writing prompt for ideas.
Prompt: "Grandma, you are NOT going to believe what happened when I…"
College application essays are like a first-person, TRUE creative writing story. Try to make the first sentence something that would literally make Grandma gasp if she heard it, and then write a few short few sentences.
"Hook" a College with Creativity
The "hook" for each essay might be the moment of impact when a close relative became deathly ill or injured, or the most shocking moment during a mission trip, or a unique, once-in-a-lifetime experience.  One child might write about seeing a baby being born, and another might describe witnessing a SWAT team in the neighborhood. Your short, personal, true, descriptive, creative writing essay will be different than these suggestions, of course, so be unique!