3 Waves of Scholarships
Scholarships come in waves.  They don't all come at once and they don't all come when you receive college admission. And, unfortunately, they don't all come by the time you have to decide on your college, either.  To say the least, they certainly don't come when it's convenient, that's for sure.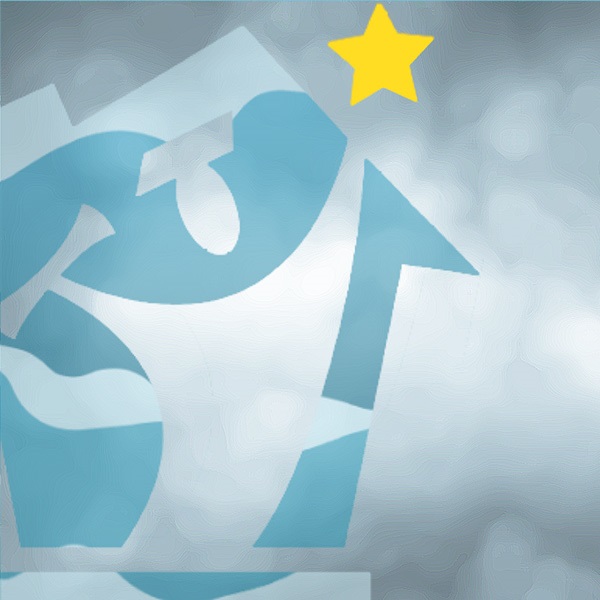 Three Waves of Scholarships 
Scholarships come in Waves - 3 waves, actually. 
The first wave is scholarship money based on application numbers.  That means the score on the SAT or ACT, and GPA.  That's one reason why I suggest providing grades on your transcript.  You really want those GPA-based scholarships!  You are a REAL teacher, and your grades are real as well. 
The second wave of scholarship is based on the FAFSA and what the government considers your financial need.  Stop laughing!  I realize the government has no idea what you can afford to pay for college, LOL!  Don't shoot the messenger! 
The third wave involves the scholarships children get that are based on special merit, or skill.
Boatloads of Money
I can't provide specifics about what score will earn what scholarship.  The ONLY way to find specifics is to check at each college where you will apply.  There are no short cuts.  However, even a small bump in a test score can pay HUGE dividends, meaning thousands of dollars per quarter, and tens of thousands per year - adding up to a 40K difference for just a few points on the SAT.  That's why practicing for high school tests and studying daily academics is a big deal.  You may not go from average to perfect, but test prep can increase your child's test scores. And that can mean big money - from $3,000 per quarter to $6,000 per quarter. It will be a huge boatload of real dollars for real parents.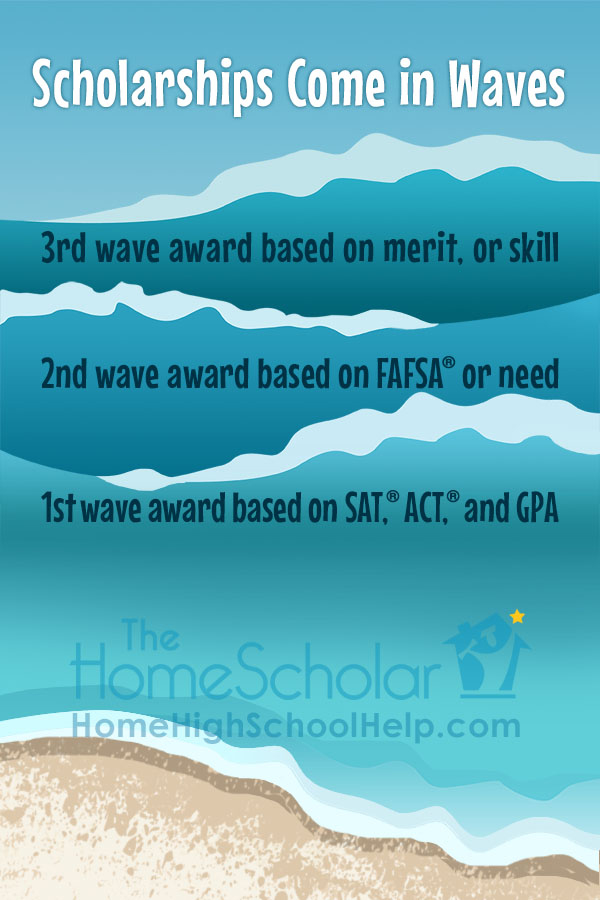 Bottom Line
Dearest teenagers, there are lots of ways to prepare for taking the SAT or ACT tests. One way is to practice. If you have spent time practicing for these high school tests, you will be familiar with not only the format, but the language of the tests. You'll be so prepared, it will almost feel like you are cheating when you go in to take the test!
The other way to prepare is to study. No, I'm not asking you to study specifically for the test itself, but do your best at your daily school work. It really is a big deal when it comes to having the knowledge you'll need when you go take the test. You can be more prepared than you think simply by working hard at the daily academic work you are already doing.

For more information about how your child can earn great college scholarships, take my free class,
Super Scholarships for Humble Homeschoolers.
Stay Informed
When you subscribe to the blog, we will send you an e-mail when there are new updates on the site so you wouldn't miss them.
Comments
2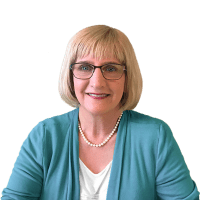 Lee Binz
on Thursday, 07 March 2019 16:50
Lee, I love your posts. They are truly amusing as well as informational.
Robin
on Thursday, 07 March 2019 17:55
Thank you, Denise!
Lee is always thankful to hear that she has blessed parents. And when her humor is understood!
Robin
Assistant to The HomeScholar
Thank you, Denise! Lee is always thankful to hear that she has blessed parents. And when her humor is understood! ;) Robin Assistant to The HomeScholar