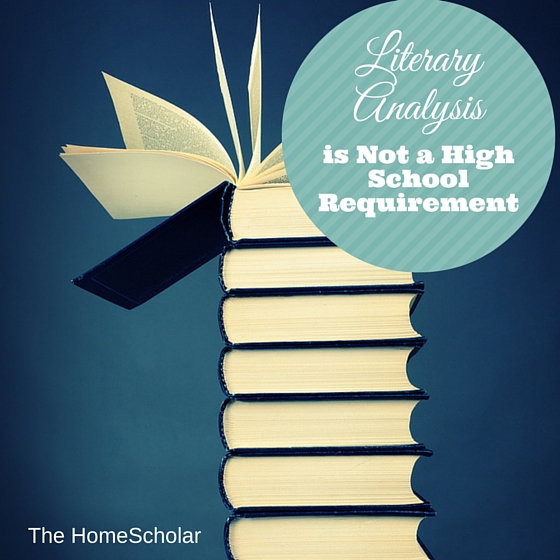 Literary Analysis is Not a High School Requirement

I noticed an interesting article in the Washington Post a few years ago. It made me wonder if they hate literary analysis as much as I do.

Here is what the author, Nancy Schnog, says:
"I'll never forget what one parent, bemoaning his daughter's aversion to great books after she took AP English Literature, wrote to me: "What I've seen teachers do is take living, breathing works of art and transform them into desiccated lab specimens fit for dissection."

As someone who teaches in private schools, I find this especially painful to acknowledge. I haven't been constrained in my teaching methods by Standards of Learning or No Child Left Behind testing. But even where teachers are free to design their own "best practices," I've been amazed at the chasm between their sense of purpose in their curricular choices and teens' sense that what they choose for them is irrelevant. Ironically, kids' turn-off to books can originate in teachers' hopes of turning them on."

Hmmmmm. I think I'll stick with my guns, and say again that it's the love of reading that matters. The author's conclusion is that you shouldn't beat kids up with literary analysis, and you should encourage them to read books they love.
"If that means an end to business as usual -- abolishing dry-bones literature tests, cutting back on fact-based quizzes, adding works of science fiction or popular nonfiction to the reading list -- so be it. We can continue to alienate teen readers, or we can hear them, acknowledge their tastes, engage directly with their resistance to serious reading and move gradually, with sensitivity to what's age-appropriate, toward the realm of great literature."
True Confession
I admire homeschoolers who cover literary analysis, but I simply wasn't capable. I know it seems odd that someone who is such a fan of literature-based curriculum should say this. I primarily used Sonlight, and later The Well-Trained Mind. Sonlight was the easiest to use, but after a while we had read most of the books, so I switched to The Well-Trained Mind reading lists and other reading lists for the college bound and tried to tie in the reading with history. We didn't do any literary analysis, we simply enjoyed books.

The truth is, I always felt guilty about not doing literary analysis. I decided early on that my goal in teaching the Bible was for the kids to love their Bible. So I finally decided that my goal for literature would be the same – teaching them to love literature. I didn't want to beat the love of books out of them by making them analyze everything.

Keeping the focus on the love of learning is difficult, though, when you are faced with a kid who may only answer "fine" when you ask them about their reading.
How Do You Know You've Succeeded at Teaching English?
How do you know when you have succeeded at teaching your child English? When I was homeschooling, I was so stressed out about literary analysis. It seemed as if we always failed at reading comprehension and review questions. I knew that I wanted my kids to love reading, but I was still stressed about literary analysis.
Every year, I spent so much time looking over Progeny Press, Learning Language Arts Through Literature, and other curriculum choices. Why was I failing? Why couldn't I teach literary analysis? Every time I asked my kids, "How did you like the book?" all I got was, "It was great Mom - where's the next one?" When I read aloud, they laughed at the funny parts, and asked me to read more (or faster!) at the exciting parts. Still, we never had a good discussion about the deeper meanings of the literature we read.
In retrospect, it all ended well. My kids were able to do college literary analysis in their honors great books class without a problem, earning A's. Great 20/20 hindsight, but at the time I stressed over reading comprehension more than almost anything else. The summer my kids came home from their first year of college, I felt as if I could finally say I had succeeded in my goal. They went to the library for reading material for fun. My son, Alex, read the entire works of Shakespeare and my son, Kevin, read some C.S. Lewis and Dostoevsky.
One more piece of evidence suggesting that I had, in fact, succeeded was when my younger son founded a Jane Austen Fan Club at college. He organized a Pemberley Ball, complete with period costumes, decorations, and food of the era. It was a huge success! You can see the photos, below. My sons both love the Jane Austen books and movies, and they enjoyed the Jane Austen inspired Pemberley Ball.

I may have been stressed out when they were in high school, but I can honestly say that I achieved my goal: they still love reading. Yippee!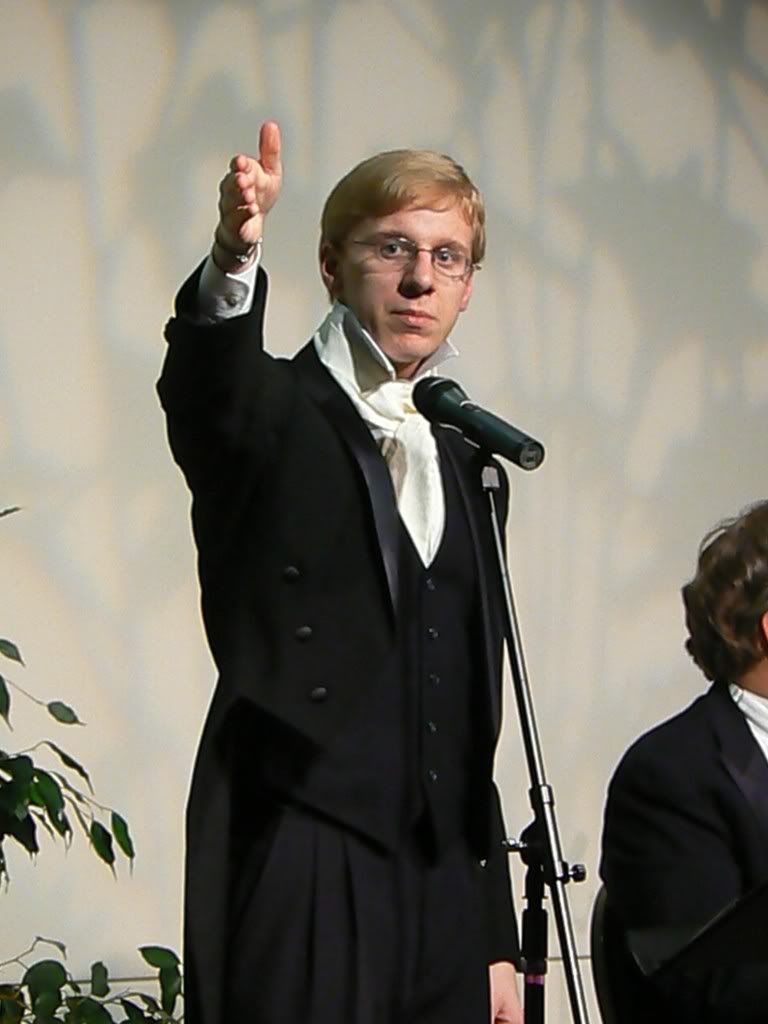 Hang in there - you can succeed, too! You may be stressed about a subject, but give those seeds time to germinate, and you'll see some fruit yourself!


Click Here to Join my Newsletter!

Please note: This post was originally published in March 2008 and has been revamped and updated for accuracy and comprehensiveness.