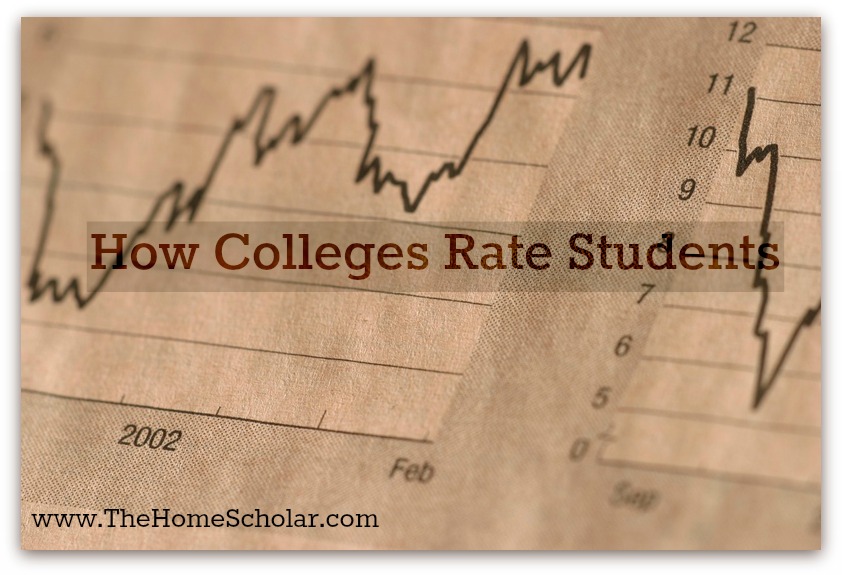 How colleges rate students is based on different statistics. Those statistics then determine how well the colleges are rated by US News and World Report.  When colleges look at applicants, they are trying to rate students based on who will improve their statistics in the long run.
For the best chance of college admission and scholarships, you want to prove to the colleges that you will make their statistics better when you attend. You are trying to prove with facts, and prove through stories, how you can improve their statistics.
How can you improve college statistics?


Prove you will survive the first year of college - they have statistics on whether they retain freshman for a second year.


Prove you will attend college for all four years - they are evaluated on who finishes at the same college, and retention.


Prove you are academically capable of graduating in four-year - it looks bad when the average student takes 6 years (or more) to graduate.


Prove your unique background. Colleges are rated on how many states and countries are represented - that's why you want to show experience overseas.


Provide great entrance numbers. They are rated on GPA and SAT scores - that's why colleges really need a good GPA when you have SAT scores to match, and why they don't like Pass/Fail grades.


Demonstrate your diversity. They want people of different viewpoints and experiences, so each class will have a healthy debate.


What does it look like to prove these things?
If you live overseas, you can easily show you bring a unique background and diversity. The challenge becomes how to prove you will be successful in a US school for all four years and graduate on time. You may want to mention the relative who lives nearby, who is very familiar with the college, or mention that you have visited the college multiple times over the years. You could describe how the college seems like home, since your child has always planned to go there. Say what is TRUE, of course, not what I tell you to say. But try to demonstrate you can bring value to the college, and improve their standing as a business.