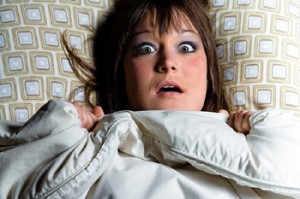 You can homeschool high school and I can prove it from scripture!  So don't be afraid!
What's the most common problem for homeschool parents facing the high school years?  Fear—being afraid that you'll somehow fail your student, or ruin their future, or not be able to provide what they need to succeed.  Confidence In homeschooling is something we often take for granted during our children's younger years, but when kids reach 9th grade, all of the sudden parents become scared. But wait!  You're actually assured in Scripture that you don't need to be afraid!
Why Not to Be Afraid? 
#1
  The love for your child is going to ensure success. Psalm 139:13-16 is the verse that we usually talk about in terms of pro life. Your child was given to you and your family.  Whether you gave birth to that child or not, that child is yours; that child was put into your family. You are the perfect person, and you have what it takes, so you have what you need.
#2
  The second scripture is Philippians 4:13, which says "you can do all things through Christ who strengthens you." It doesn't say that you are capable of all things except homeschool, and it doesn't say that you're capable of all things except Calculus. It says that you can do all things, through Christ.
#3
  The third scripture is 1 Peter 4:8, which says "above all, love each other deeply because love covers a multitude of sins." Even though our child has been given to us and even though we're capable of everything, we still are sinful people who make mistakes. When you know that the love for your child is going to cover any missteps that occur, you're releasing yourself from being a perfect homeschool parent.  Being perfect is not going to happen, so just be the loving parent that you are.  When missteps occur in your homeschool, this will cover.

Our monthly newsletter comes out on the first of every month.  Sign up for
your free monthly newsletter here.