What About Homeschool Planners?
Hello!  I plan to take you with us on our journey through high school.  We are only beginning 6th grade this year but knowing that you are available when 9th grade comes is a huge relief and I've told all our homeschool moms in our group about you. Since you've said that middle school is preparation for high school, I would love a planner for my daughter or myself that would get us in the mode of keeping track of the things we need to.  Can you advise me on which company has the best or tell me what we should be keeping track of now that will help us later (and be great records.) THANK FOR ALL YOU DO AND GOD BLESS!!!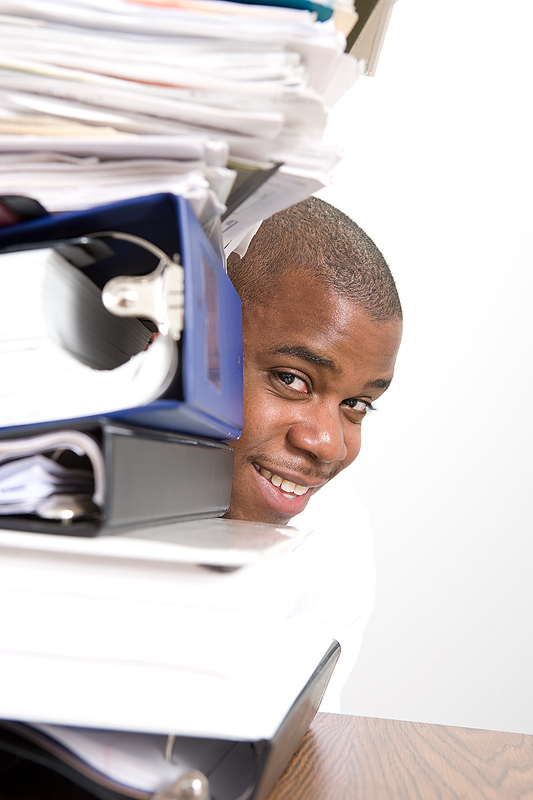 I'm not a huge fan of planners.  I've had clients with every sort of planner under the sun, and I've figured one thing out.  None of them work on their own.  You have to actually DO something with them.  I can't tell you how many empty boxes, empty notebooks, and empty computers I have seen!!
Here is what I suggest instead:
First, find out what your state law requires.  It may not be the same thing that is required of a public school.
Second, find a record keeping strategy that will work with your style.  You can read article about record keeping here: "
Cubbies, Tubbies and Binder Queens
" . Your goal is to keep the records you need to have.  Not lose anything.
I kept a binder for my homeschool, and it was great for us.  First, buy a big three-ring binder and a couple of sets of big tab dividers. Put a piece of paper behind each divider with a label for what you "hope" to put there. Keep the labels very general: Math, English, PE, Science. Have a label for every subject. If you don't know what subject something is, or if it crosses over many subject areas and you can't decide which one it is, still make a label for that. For example, Dance. Is it PE or Fine Arts? Don't spend time deciding, just label a divider "Dance" and decide later. Have a label for every item required by state law. Our state requires a declaration of intent, annual testing, and immunization records, so I had a tab for each of those. Finally, add a tab for a transcript and for your reading list.
Each time your child produces something, use a three-hole punch and put it into the binder where it most likely belongs. You can always change your mind later, so don't spend too much time worrying about whether a report on Lincoln goes in History or in English. Just guess for now, and adjust later if you need to.
Record keeping is like homeschooling.  It can be expensive, but it doesn't NEED to be expensive.  I used a three ring binder, dividers, and notebook paper.  That was my whole record keeping.  Not expensive!
You might like my book: 
Setting the Records Straight
!

Your best strategy for keeping all those balls in the air is preparation.  The HomeScholar Gold Care Club will give you the comprehensive help you need to
homeschool high school
.
Stay Informed
When you subscribe to the blog, we will send you an e-mail when there are new updates on the site so you wouldn't miss them.
Comments
1
I pretty much do that as above and use various charts from websites and planners I've found to fill in the details - it saves me the time of formatting word documents . The children have their own books where their work is stored and I keep all their results for every test/lab report in my binder. I try to keep a diary of every day of school with just a few details of work covered. I've found this immensely useful when looking back at what is working and what is not working and for making report cards at the end of the year. My problem is finding good pieces of work to keep in my folder as examples. My oldest child tests very well but his quality of work is scant - always the shortest route from A to B with untidy handwriting to boot. He is just about to go into 9th grade so should I keep something from each year of High school for sending with my transcript to college or just choose the best from the entire four year period? Out state (WA) is light on record keeping but I like to have structured records for my own analysis and planning. (My younger son tests poorly but produces much better work!)
I pretty much do that as above and use various charts from websites and planners I've found to fill in the details - it saves me the time of formatting word documents :). The children have their own books where their work is stored and I keep all their results for every test/lab report in my binder. I try to keep a diary of every day of school with just a few details of work covered. I've found this immensely useful when looking back at what is working and what is not working and for making report cards at the end of the year. My problem is finding good pieces of work to keep in my folder as examples. My oldest child tests very well but his quality of work is scant - always the shortest route from A to B with untidy handwriting to boot. He is just about to go into 9th grade so should I keep something from each year of High school for sending with my transcript to college or just choose the best from the entire four year period? Out state (WA) is light on record keeping but I like to have structured records for my own analysis and planning. (My younger son tests poorly but produces much better work!)