What are YOU Thankful for?  Let's make a list together!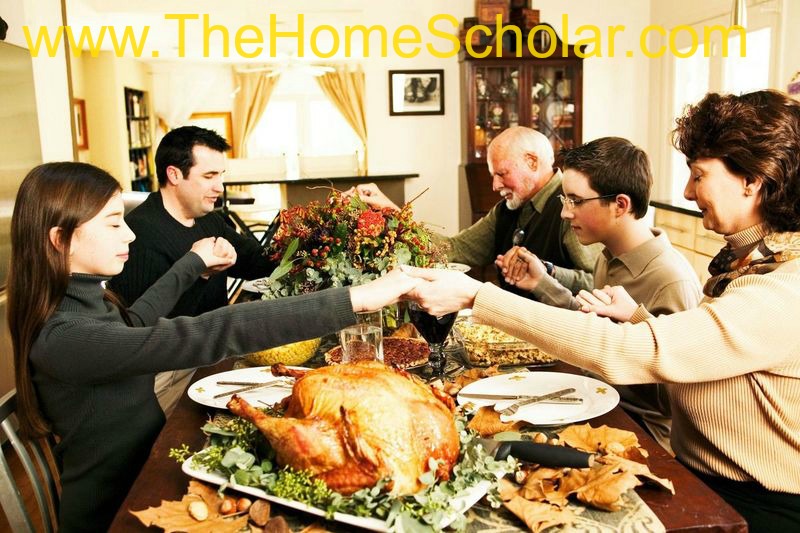 Be thankful you can choose the right college for YOUR child 
College Rankings Racket
"U.S. News likes to claim that it uses rigorous methodology, but, honestly, it's just a list put together by magazine editors. The whole exercise is a little silly. Or rather, it would be if it weren't so pernicious."
Read New York Times
The 25 Best Colleges for Homeschool Graduates
I'm not sure about the list or the organization that collected this list, but it gives a nice sampling of colleges from across the nation.  If you are just beginning to think about college, this list may give you some ideas to consider.
Read Best Schools Blog
Princeton Review Top 20 Party Schools
This article gives the Princeton Review list of the top 20 party colleges and the top 20 "stone-cold sober" campuses.
Read CBSNews
Be thankful you can homeschool the right way for YOUR child  
When to Cut Hair
The article says, "North Carolina Teacher Allegedly Cuts Disabled Student's Hair".  The teacher said, "I hope you don't mind, but I cut your daughter's hair."
Read ABCNews
When to Take Drugs
" 'We've decided as a society that it's too expensive to modify the kid's environment. So we have to modify the kid.' Dr. Anderson is one of the more outspoken proponents of an idea that is gaining interest among some physicians. They are prescribing stimulants to struggling students in schools starved of extra money - not to treat A.D.H.D., necessarily, but to boost their academic performance."
Read New York Times
What to Wear
Philadelphia teacher harrasses student over 'Romney' tee shirt. "Samantha, an honor student, was so embarrassed by the harassment that took place in front of the entire class that she told her parents she didn't want to return to school."
Read DigitalJournal.com
When to Use Technology
"Most physicians agree that there's a problem when a person lives much of their life online, and when excessive net use interferes with daily life and interpersonal relationships. Like other addictions involving drugs, alcohol or gambling, the Internet provides escape and diversion from the real world and its problems."
Read RT.com News
Of course the list goes on and on....  these are just stories I read in the news recently.  Leave a comment and let me know what YOU are thankful for!

Are you curious about The HomeScholar? Find out more
here
!