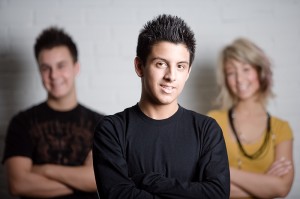 Some schools, and some homeschools, will put high school test results on the high school transcript.
I suggest you only put test scores on a transcript if it makes your child look smarter by doing it.  In other words, average scores can be left off the transcript. The scores will be sent directly to the college anyway, so there is no reason to highlight average scores by pointing it out on the transcript.  But if you have above average scores, then make sure colleges see that!  Include that information on the transcript when possible.
The PSAT score is not usually included on the transcript.  Instead, include the RESULT of the PSAT score.  Should the student become a National Merit Scholar, semi-finalist or commended student, you would make a note of that on the transcript.

Are you on Twitter?  Follow me here!