Stop Pitchin' A Fit and Get this Book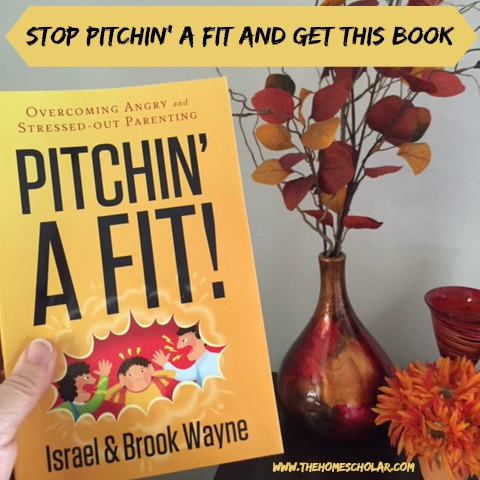 This post contains affiliate links. If you click and buy I may make a few pennies, but not enough for a latte.
Stop Pitchin' a Fit and Get this Book
I read a great book this week!
Pitchin' A Fit!
is a new book by my friends Israel and Brook Wayne. This is a book about overcoming angry and stressed out parenting. I really liked it, and I think you'll like it, too!
It's Vulnerable
You won't feel bad about yourself when you read this book. Instead, you will hear from a real mom and real dad learning to navigate parenting without excess anger. I love how Israel shares about being raised in a dysfunctional environment, which led him to work hard at creating an anger-free household for his own children.
"My life, growing up, was very complex. My parents divorced when I was six years old. My mother remarried a man who was very physically, emotionally, verbally and psychologically abusive. Despite the craziness of our situation, my mother did her best to provide sacrificially for us and to raise us as best she could." ~ page 56
It's Scriptural
Every section, and virtually every page is filled with scriptural references for encouragement and admonition. The Bible verses go beyond the standard few about anger, and really dive deeply into the causes and complexity of dealing with anger Biblically. They don't give pat answers - the scriptures give you the complex and full answer. What a relief!
It's Concrete
I'm a very concrete and orderly thinker, and my 
favorite
part of the book is the section about recognizing and dealing with anger triggers. These are the notes I took:
Anger Triggers ~ pages 70- 81


excess caffeine


clutter and chaos


perfectionism


running late


interruptions


internet use and social media


negative self-talk


hormones


illness and physical limitations


special needs children


unhappiness


Of course the book gives a nice, long discussion about each trigger and how to find balance within a real family situation, so triggers don't set off major anger. Love it!
It's Encouraging
This book doesn't just talk about what anger is, it talks about the alternative, which is patience. It gives advice on how to be patient, since patience is the antidote for
Pitchin' A Fit!
Spoiler alert! This is the part where I disclose the secret ingredient to patience.
"Sadly, there is no magic "patience" pill you can swallow." ~ page 115.
Yup, it's true. No magic bullet. Instead, you need to get this book, and work through any issues around anger and patience, to find your antidote.
Grab Your Copy
I think this is a great book, perhaps best for parents with younger children still at home, so they can implement changes for maximum benefit. I know
Pitchin' a Fit!
was a common phrase when I had young ones around, that's for sure! You can learn more about the book here:
Pitchin' A Fit! Overcoming Angry and Stressed-Out Parenting by Israel and Brook Wayne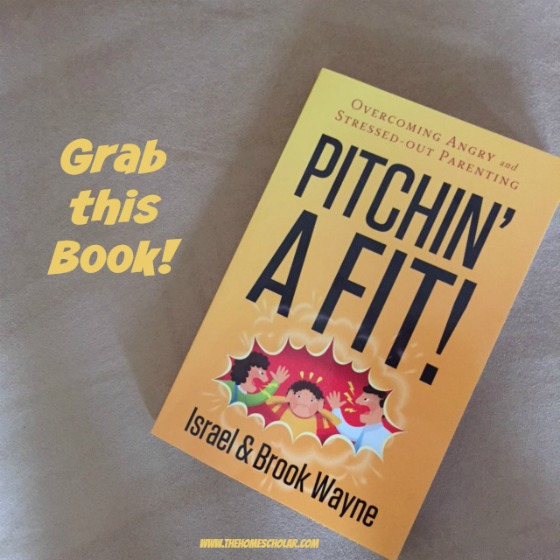 Stay Informed
When you subscribe to the blog, we will send you an e-mail when there are new updates on the site so you wouldn't miss them.
Comments
No comments made yet. Be the first to submit a comment