As a parent, your work during high school includes planning for and providing the best possible education for your children so they can learn the life skills they need.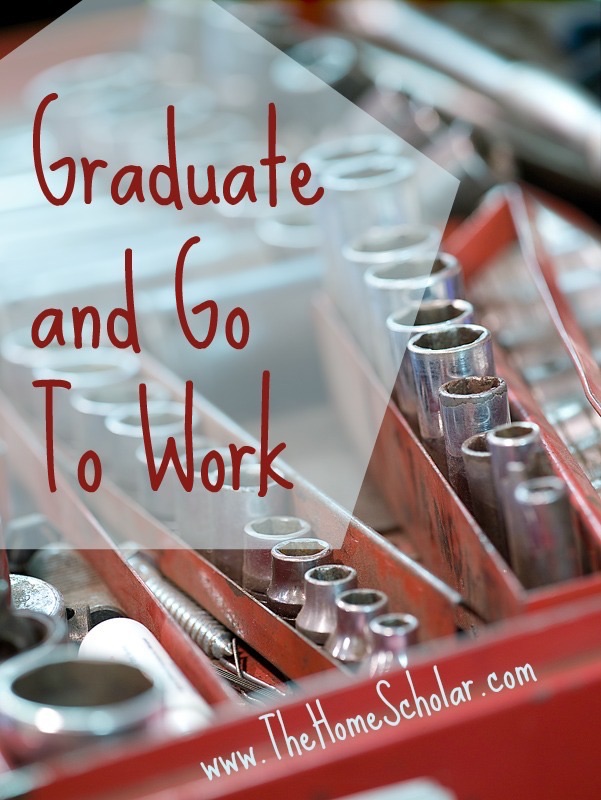 Graduate and Go to Work
It's your job to prepare them to be ready for a variety of different possibilities and then encourage them to pursue what they'll need to know in order to function in their job, whether that includes college or not.
Education is not just a matter of climbing up the ladder. Education is about what they're going to do after they've climbed up the ladder. What will they do and where will they work?
Many students will decide that they want to work after high school. I have a friend whose teen-aged son said he was going to work and not go to college. He got a job working at a local fast food restaurant and he loved it. He was getting higher and higher in management as a teenager when he decided that he wanted to own a business. He quickly found out it required a business degree, so he decided to go to college. He easily passed the college entrance exams, because his mother had taught him everything he needed to know during high school.
The lesson here is that you always need to be prepared. Remember that kids will change their minds! You just don't know what the future is going to hold; kids mature and change their minds and the next thing you know, they want to own a business of their own and need a degree. If you've prepared them in high school, they will be ready for
whatever they choose, college or work
. They will have what they need! That's homeschool success!
What are your children planning to do after graduation? Have they changed their minds? Please share!

Please note: This post was originally published in November 2012 and has been revamped and updated for accuracy and comprehensiveness.