Separating is Horrible - But Joy Awaits!
Letting go is hard work.  Watching your children leave for college brings all sorts of emotions to the surface.   That's when you truly do the hard work of separating. Separating is horrible, and the work is hard, but it really pays off!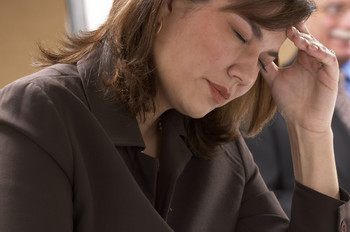 I'm reading all my home educating friends talking about starting their new academic year and I'm thinking...I am so not ready to not be a home educator any more. I wonder what my cat wants to learn this year?  Another strange week ahead, of trying to adjust to our new lives and routines. I'm also meeting with someone who wants to know more about home educating her daughter today and we have a Life-Songs meeting tonight.  You know all those 'life events' that cause people huge stress, like bereavement, divorce, moving house, having a baby? I'd say finishing long-term home-schooling, and transitioning out of that... era, can be almost as dramatic and  stressful a change for a family. Not in the top 3, but definitely up there.
~ Dorothy
It's a hard stage.  Some stages of parenting are just more difficult than others.  Sending children off into the world is difficult.  It's not merely difficult for homeschoolers, however.  It's difficult for every parent. There are many articles in the media about parents having difficulty saying goodbye to their children.  Don't worry that this is unique to homeschooling, because it isn't.
The process of saying goodbye take a long time - roughly four years. Once the goodbye's have all been said, what is next?  I have watched my children leave home, done the difficult work of letting go.  Now I'm left with just joy. When Kevin got married, I was completely prepared.  All my goodbyes had already been said. I didn't shed a tear. I was just happy and joyful.
In a way, it's a good that you can go through this NOW.
Sort of.
In a way.
I know that doesn't really help!  It is VERY stressful.  It does really hurt.  Eventually, you'll just be left with joy.

I've recently been connecting with friends on LinkedIn.  I invite you to send me an invitation if you want to connect with my business.
Stay Informed
When you subscribe to the blog, we will send you an e-mail when there are new updates on the site so you wouldn't miss them.
Comments
No comments made yet. Be the first to submit a comment