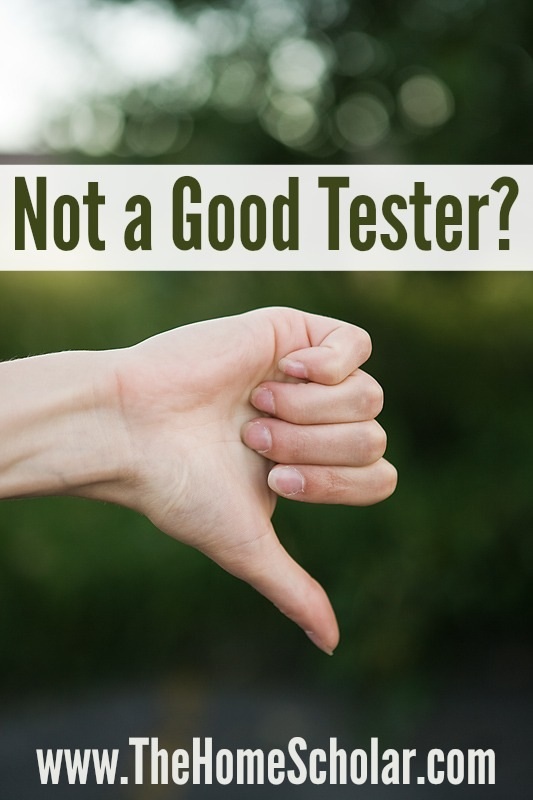 Not a Good Tester
Is your child just not a good tester? Some kids don't do well on standardized tests. Nobody knows that better than a homeschool parent with a child that doesn't do well on tests.  For college admission, though, it can help to provide test scores from the SAT or ACT.
Colleges want test scores. It's very uncommon (although not impossible) to get college admission and scholarships without taking one of these tests. A child doesn't need to score higher than everyone else. They need to score higher than they would have scored if they either freaked out or didn't study at all.
Colleges usually use tests to evaluate. When your child gets to college, they likely will face fill-in-the-bubble tests. Giving them practice with bubble tests can help them prepare for the tests they take in college.
I have heard some colleges complain that homeschoolers aren't well prepared for standardized tests. While they don't generally complain about the quality of homeschool academics, some have expressed concern that our children aren't prepared for the tests that ACCOMPANY academics. Teaching your children to take a standardized test can help them be prepared.

Please note: This post was originally published in February 2010 and has been revamped and updated for accuracy and comprehensiveness.
Learn how to save money homeschooling with my free Special Report: "7 Secrets to Homeschooling Through a Financial Storm."