Scores Stagnate at High Schools
A Wall Street Journal article mildly whispers a passively calm title.  But the quotes within the article are really quite shocking.
"High schools are the downfall of American school reform," said Jack Jennings, president of the Center on Education Policy, a nonpartisan research organization in Washington. "We haven't figured out how to improve them on a broad scope and if our kids aren't dropping out physically, they are dropping out mentally."  It's an important fact for homeschool parents to remember, as they consider their options.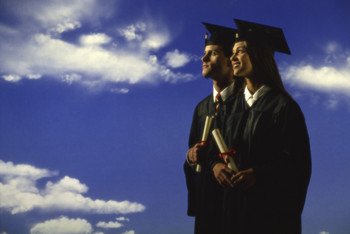 "In the recent results, only 24% of the graduating class of 2010 scored high enough on the ACT in math, reading, English and science to ensure they would pass entry-level college courses. 28% of students didn't score high enough on even one subject-matter exam to ensure college readiness."  Less that one quarter can pass entry tests.
"This is very appalling," said Cynthia Schmeiser, ACT's Education Division president and chief operating officer. "It suggests that the core courses they are taking are not sufficient to prepare them for what they will face in college or the work force."  You can read the WSJ article
here
.
Meanwhile, a Valedictorian Speaks Out Against Schooling on YouTube, in a painful description of how she aced her classes but didn't really learn. Watch her speech on
YouTube
.
What about us?  Can homeschoolers do well in college?  You bet!  Read this article from
CBS MoneyWatch
. It says that "homeschool students enjoy higher ACT scores, grade point averages and graduation rates compared with other college students."
High school is not a time to panic and bail out.  Now is the time to be encouraged and fortified!  Don't be afraid!  You can do it!

We have produced a brief overview video of The HomeScholar.  I would love it if you would share it with your friends and support groups!  Thanks.