Homeschool Graduation by Jean
Homeschool Graduation by Jean
What will your homeschool graduation look like?
Jean was kind enough to share her graduation day photos. There were only two graduates in this ceremony. There were a couple of others in the homeschool group that were graduating this year, but they didn't want to be recognized in a service. Each family of the two graduates invited whomever they wanted to attend the ceremony and reception. Together, the two families invited over 400 people and there were about 175 people in attendance.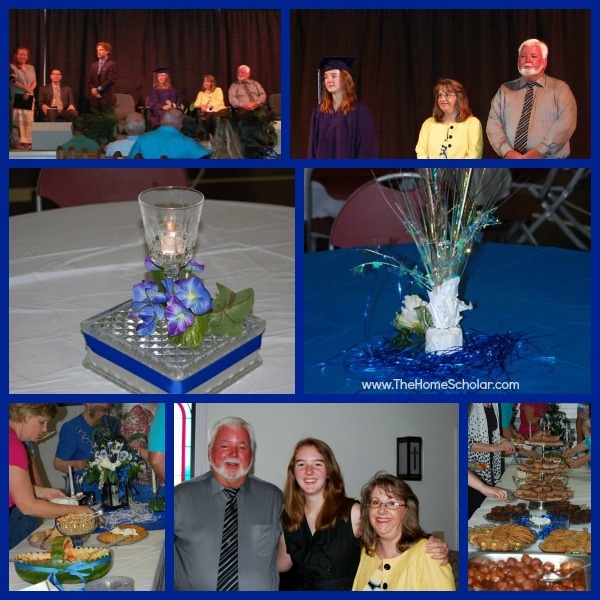 Graduation can take many shapes and forms, but I encourage you to celebrate. You and your child have worked hard for this moment, so enjoy the celebration!
I urge you to present a diploma to your homeschooler. There are times they will be asked "Do you have a high school diploma?" You want them to reply "YES!" without hesitation. If you award a diploma with some pomp and circumstance, they are likely to unhesitatingly say "Yes!" without mumbling anything like "I dunno... I was homeschooled."  You can get a great-looking diploma from HomeschoolDiploma.com