Homeschool Foreign Language And Rosetta Stone
Foreign language requirements vary from college to college.  Check with the college website and see what their policy is.  Go to a college fair and ask questions of each college, to get their opinion.  You'll be surprised at the variety of answers, I'm sure!
I have a slightly off-topic question regarding whether Rosetta Stone and/or Power Glide are accepted as Foreign Language high school credits in preparation for most state colleges. Anyone have any information on that? We started Rosetta Stone Spanish, but were derailed with rumors that it was not acceptable as credit.
Thanks ~ Barb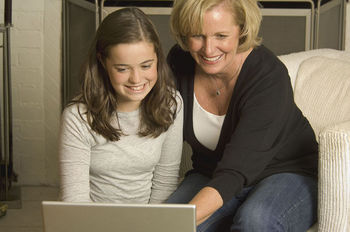 I have not heard that rumor about Rosetta Stone.  I do know that all colleges make up their own policy about every subject and what will transfer.
Most colleges will either accept homeschool foreign language or they will not.  The choice of
Rosetta Stone
or
Power Glide
or
Tell Me More
, or Bob Jones may not ultimately matter.  If a college accepts one, they usually accept all. These can also  be found from most homeschool resources, including
Sonlight Curriculum
, 
RockSolid Discount Homeschool Books
, and
ChristianBook.com
.
On the other hand, if the college does not accept a homeschool credit in foreign language, there are alternatives.  Those colleges will often accept TESTS in foreign language, even though they don't value the homeschooling nature of the class.  So they may accept your high school credits if they are accompanied by a SAT Subject Test, AP exam, or CLEP Test in that foreign language.
Some colleges do not accept homeschool credits or testing for proof of a foreign language, and yet they will have a policy of "reviewing the whole student."  In those colleges, you may be able to find a way around their policies by explaining in concrete, whole-student ways.  Letters of recommendation, proof of translation skills, etc., may convince them that your child has the necessary skills.
Some colleges are real sticklers.  A non-homeschool-friendly college will have additional hurdles for homeschool students.  They may insist on studying a foreign language with a certified teacher.  In that instance, you may decide not to pursue that college.   You might also decide that the college is SO desireable that you are willing to have foreign language classes   in the public high school or community college, to meet the admission requirements.
It's better to teach foreign language than avoid it.
Even if you find out that your child must take the foreign language again in the community college, it  will only end up improving their community college GPA.  Don't let the fear of one college or one rumor change your homeschool or the way you educate your child.

Click here to read more about why teaching your homeschooling high schooler is highly overrated.
Stay Informed
When you subscribe to the blog, we will send you an e-mail when there are new updates on the site so you wouldn't miss them.
Comments
3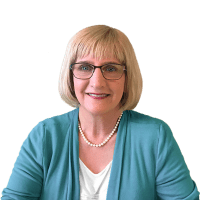 Lee Binz
on Wednesday, 08 May 2019 15:55
Yes, it's true that there are some colleges that do not accept Rosetta Stone. It's important to check with each college.
Blessings,
Lee
Yes, it's true that there are some colleges that do not accept Rosetta Stone. It's important to check with each college. Blessings, Lee
UW-Madison has an explicit statement on its website saying it does NOT accept Rosetta Stone: https://www.admissions.wisc.edu/apply/freshman/requirements.php
Thanks so much for this info. I did call Rosetta Stone out of curiousity, because I was just inches away from spending a big chunk of money on the program. The sales rep said that all 5 courses for the Italian program would equate 2 years of high school credit. I've never used it so I'm not sure how intensive even one leg of the program is. Good to know, though!
Rebecca
Thanks so much for this info. I did call Rosetta Stone out of curiousity, because I was just inches away from spending a big chunk of money on the program. The sales rep said that all 5 courses for the Italian program would equate 2 years of high school credit. I've never used it so I'm not sure how intensive even one leg of the program is. Good to know, though! Rebecca