Just say "NO" to "random" quotation marks!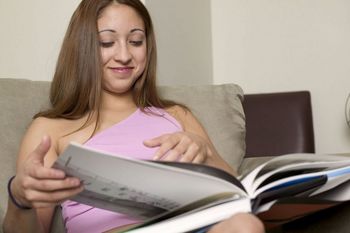 I keep finding "random quotation marks" in things I have "written myself." I find it "frustrating" and think I should read the book "
Eats, Shoots, and Leaves
" by Lynne Truss again.
It's a hilarious book.  I do remember that there were some "questionable" words, and I hesitated before showing it to my older teenagers.  Don't use it with "younger" children, and you may want to pre-read it before giving it to your older children as well. (Warning, her second book isn't as good, and the language is more "troubling.")
Another great book that I should probably read again is the Strunk and White classic, "
Elements of Style
."
In case you are wondering, the "White" of "Strunk and White" is actually the author of Charlotte's Web and Trumpet of the Swan, E.B. White.  Pretty "cool," huh?
Man, that really is "annoying."

You can sign up for our free monthly newsletter here.