Hard Work Pays off with Big Scholarship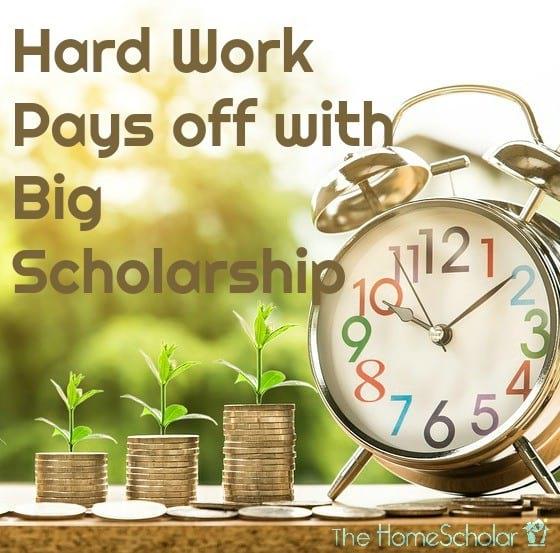 When people are finished homeschooling, what I hear more is not "I wish I wouldn't have done that" or "wow, that was a huge pain!" What I hear the most is shock and awe! People are shocked at the wonderful results, and amazed at the family closeness.
Kristen started out thinking "Could this seriously become a reality for us?" and ended up w with a full tuition scholarship!

During the first webinar of yours that I ever joined when my daughter was a freshman, I learned that your sons received full tuition scholarships to their top choice university. I asked myself "Could this seriously become a reality for us?" In the fervent hopes that it could, I devoted months of my time to capturing our daughter's amazing high school education. I closely followed your advice from webinars, the Total Transcript and Comprehensive Record Solution, and e-books on how to how to best piece her educational picture together. It paid off! Our daughter just learned that she was awarded a full tuition scholarship to her top choice university, too! A thousand thanks to you and the help that you so graciously provide!

May the Lord give you all that you need to keep on teaching & encouraging other families,

With a very joyful, grateful heart,
Kristen (Minnesotan mom living overseas)

Do what Kristen did. Take continuing education classes, maybe start with one of my free classes. Get the resources you need. Your hard work can pay off too!

Stay Informed
When you subscribe to the blog, we will send you an e-mail when there are new updates on the site so you wouldn't miss them.
Comments
No comments made yet. Be the first to submit a comment