Gifted Education and 100% Homeschooled
I was speaking to a mother with struggling learners.  She mentioned how I wouldn't understand because my children are gifted.  I disagree.  It was HARD to have gifted children.  Sleepless nights.  Some tears.  A huge struggle trying to find appropriate curriculum.  I had to find something that would be challenging but not overwhelming, but at the same time it had to be age-appropriate.  It was a huge struggle.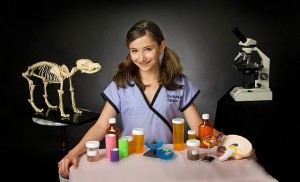 Most of my products are geared toward junior high and high school.  However, I have one class that is appropriate regardless of age: 
Gifted Education at Home
.  I often consult with parents of gifted children that need extra  encouragement and support.  This week I received a note from one of those parents.  Candy's daughter is graduating this month, at the age of 13.
Greetings!
Hi Lee,
I've been meaning to email you for a while, but am just now getting around to it. I wanted to take a minute to email you and thank you. Because of  our
wisdom and support, Courtney is graduating this year! She's 13, and a full time college student with College Plus.

You were the first to encourage us NOT to change the way we homeschooled when Courtney reached high school level (and her stint in the spotlight). You are the one that gave us the knowledge and support of our high school options. After being shut down by the school district this year for Running Start Dual Enrollment at Community College (due to Courtney's age) it was again you that helped get us back on track and find College Plus.

Anytime I meet a new homeschooling mom, I tell them to go to your website first. THANK YOU for all your passion and dedication. You truly deserve all the success you have and much more.

Thanks to your support and knowledge, Courtney has been 100% homeschooled. We're actually glad we didn't take part in Running Start now . It has been a great source of pride that we have taken this journey 100% together, and on our own terms. So THANK YOU!!

Candy, Courtney's Mom

Stay Informed
When you subscribe to the blog, we will send you an e-mail when there are new updates on the site so you wouldn't miss them.