Free Information, Support and Inspiration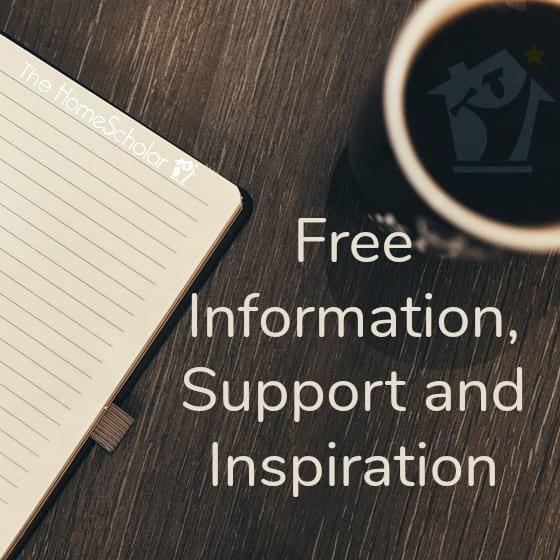 Have you taken my free class Homeschool Records that Open Doors? Robin and Larisa tagged me on Facebook as they were chatting about the class. Robin was sharing how helpful the class was,
"I love Lee Binz! So full of valuable information, support and inspiration!" ~ Robin
Why don't you take the free class they were talking about? You can do it today, right now! It's a great price (FREE!), it's great continuing education (since this is your chose vocation, after all!), and it's a painless way to learn a ton.

Homeschool Records that Open Doors will teach you how to PROVE to colleges that your student is worthy of admission and the highest possible scholarships. In fact, I think there are four big reasons to take the class in the comfort of your own home, all cozy on your couch with your favorite treat in hand.

1. Impress Colleges!
Help your student stand out from the crowd of thousands of "cookie-cutter" applicants. A professional, comprehensive record can distinguish your student for special admission and scholarship consideration.

2. Gain Admission!
Beautiful records can open the door to even the most prestigious colleges. Combined with their already excellent education, comprehensive homeschool records can make all the difference for your student's admission and scholarship success.

3. Win Scholarships!
Creating excellent records for our boys had, by far, the BEST RETURN of any investment we made as homeschool parents. You will be shocked at how easy gorgeous records can be to produce and grateful you didn't have to do it alone!

4. Achieve Their Dreams!
How would it feel if your student was admitted to the college of their dreams with massive scholarships because of the homeschool records YOU created? Impossible? Let me help you do the impossible, as I have for hundreds of other families.

Join the class and learn the importance of creating stunning, professional homeschool records, and gain the information on how to handle that job with less stress.

Robin also shared how much she has enjoyed her Gold Care Club membership in the past.

"Everything I have bought through her program has been a worthwhile and valuable purchase" ~ Robin
So if you ever need some encouragement, and would like to talk to someone about your unique situation, consider the Gold Care Club as an investment in yourself.
Comments
No comments made yet. Be the first to submit a comment