Feeling Freaked Out or Anxious
Feeling Freaked Out or Anxious About the Coming Year? 
The hardest part about homeschooling is when you are faced with something new.  The first time you had to teach a child to write in cursive, or mulitply, for example, it was pretty intimidating. If you are feeling stressed about the coming year, chances are you are faced with something new.  These are my "OH MY GOODNESS I'M PANICKING!" articles that I hope will talk you down from the ledges!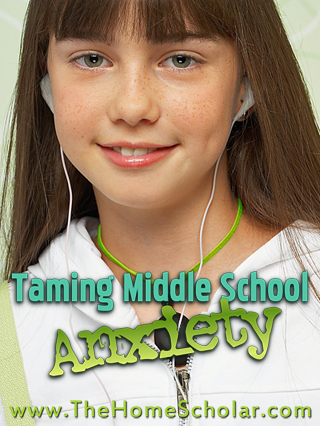 Taming Middle School Anxiety
Read this article for some suggestions for homeschool parents on how they can gain a healthy perspective about middle school education and prepare their children for their high school years.
Read the article and tame your fears!
Homeschooling High School for Freaked Out and Terrified Parents
My biggest fans are parents who live in "the real world" of real stress. They range from slightly terrified to freaked out! They often feel overwhelmed by details, and crave simplicity. They need minimal information in order to retain their sanity. If given too much information, they become immobilized with fear. Some even panic and bail out of homeschooling. For freaked out and terrified parents, let me explain high school in the simplest terms so you can enter the next stage confidently.
Read the article and calm your nerves!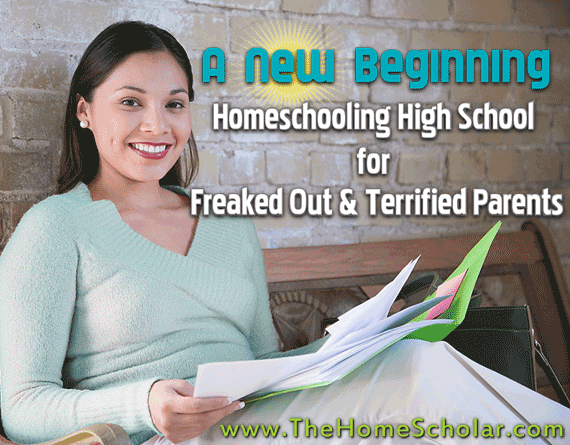 Stay CalmMy goal is to convince you that you will WIN this battle over fear and become a confident parent of your homeschooled teen!  Please remember to relax and have fun, too!  Don't work yourself and your students to the point of frustration.  Regular breaks may help you to get more done in the long run - AND preserve your sanity.


Stay Informed
When you subscribe to the blog, we will send you an e-mail when there are new updates on the site so you wouldn't miss them.
Comments
1
Lee,
I've read this article in the past but I am grateful for the reminders! As it happens. we are enjoying a quick "last" vacation at the coast for a few days together before our eldest starts university this fall. (He was publically achooled except one year). Next week I start high school studies with our youngest. So happy I can rely on you, if I encounter any doubts Confident we will do this together - well. Sincerely, Kate
Lee, I've read this article in the past but I am grateful for the reminders! As it happens. we are enjoying a quick "last" vacation at the coast for a few days together before our eldest starts university this fall. (He was publically achooled except one year). Next week I start high school studies with our youngest. So happy I can rely on you, if I encounter any doubts :) Confident we will do this together - well. Sincerely, Kate