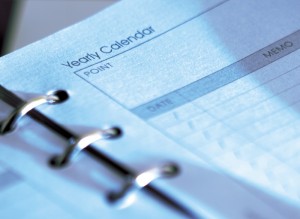 Preparing for college can start even before your child hits high school.  If you have a middle school student, it's a great time to review or preview. If you need to do remedial work with your student when they don't quite know their basic math facts, now's the time. Likewise, if your child is ready for algebra or geometry, 7th or 8th grade is a perfectly fine time for you to teach those classes.
Middle school
is the time to practice homeschooling high school. Think, if this was the year you did homeschool high school, what would you do for course descriptions, how would you make transcripts, and what classes would you teach? Don't wait until 9th grade and panic!
Freshmen year
is the time to start thinking about college and get prepared for it. Plan ahead, learn how to homeschool high school, and start your transcript. One of my friends who waited until her child's last year of high school to create her transcripts forgot four years of Latin—even though her daughter was competing in the national Latin competitions!  Don't wait!  By working on your transcript every year beginning in 9th grade, you won't forget things by the time your student graduates.
Sophomore year
is the year to plan for college. There are some specific things you need to do in sophomore year. First, have your child take the PSAT test.   Although not every child takes the PSAT as a sophomore, it can be helpful practice for when it really counts as a junior. The PSAT is only offered in October, so remember to sign up in September.  Sophomore year is also the time to start a foreign language. If your student hasn't started in freshman year, make sure to start in sophomore year so that you have the potential of getting three years done if your child really likes it. Even if your child needs two years to complete one year of foreign language, they'll still have time to get two years in before they graduate.
Want to learn more about College Prep, Step by Step?  You'll love this class!
Homeschool Planning – Your Goals this School Year

See those cute buttons at the bottom of these blog posts?  Those are there to help you share helpful posts with others who might need encouragement.  Go ahead and give it a try.  I promise that nothing will blow up!