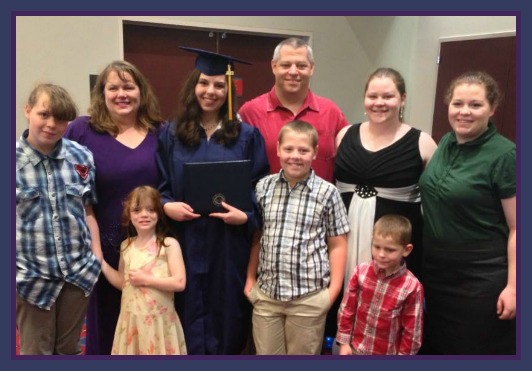 College Admission and Scholarship Success Story

There's nothing more stressful to parents than worrying about college admission and scholarship earnings. Many parents question whether it's even possible to find a college that is satisfying to both parent and child, a college that will love their student and offer them scholarships to attend. And yet every year at about this time, I'm flooded with letters from successful parents and students. It doesn't happen by accident. Success depends on your involvement, and some hard work on the part of the student. Sadly, you can't just waive your hand or wiggle your nose to get the chore of applications done. You have to actually DO the work. But success is possible, and parents like you are successful all the time. Check out this success story!
"Lee, you are AWESOME. My two daughters are at a University, with financial aid and an academic scholarship that I fully credit to your Setting the Records Straight and other transcript making materials! I tell EVERYONE who asks, "I just did exactly what Lee (www.HomeHighSchoolHelp.com) said to do!" Not ONLY did the college LOVE my records, my oldest daughter (the year before) was accepted into a Skype-in high school, with all her homeschool high-school work transferring into their school. She was even able to graduate from the three-hours-away brick and mortar high school all BECAUSE of following Lee's transcript instructions. A Public Charter High school accepting a homeschooler's work! That is unheard of! Our whole family went down and she marched with 85 other kids. It was wonderful. Lee's materials are a GIFT! The University LOVED her transcript and was HAPPY to accept her and gave her an academic scholarship, on top of her FAFSA grants. She is majoring in Engineering and LOVES college! We are so grateful for all of Lee's materials! Thank you, LEE!" ~Dana

So spend some time learning the secrets to successfully navigate the college process from start to finish, including selecting a college, negotiating college fairs, earning merit-based scholarships, and marketing your student effectively. Receive gentle encouragement and practical help from The HomeScholar Guide to College Admission and Scholarships. Relax and enjoy a casual conversation, sprinkled with scripture, humor, valuable tips, and quotes from The Princess Bride! Whether you're looking at college entrance for your first graduate or want to do better with your next child, you will find countless treasures in this book. It will be helpful for homeschoolers across the spectrum, from classical to eclectic, wondering about college admission and scholarships. It will help confident parents wanting more information before crunch time, diligent and dedicated parents guiding their child's college preparation, and even cowering and confused parents procrastinating away their college worries.

Here is how college preparation works, in simple bullet points.
1. Learn about the college application process during the first 3 years of high school.
2. Apply early during senior year, the last year of high school.
3. Achieve success with college admission and scholarships before Christmas of senior year.

Just think, you will be able to put your college admission and scholarship success stories in next year's Christmas letter!

Click here to grab a copy of The HomeScholar Guide to College Admission and Scholarships.

Are you worried about your child earning college admission and scholarships? Do you have a success story to share? Let me know in the comments!