AWANA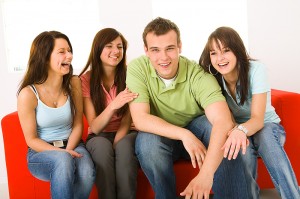 Awana
is a wonderful program, and a great way to get Bible credit naturally in a fun activity.  I know it take a LOT of work.  Because it takes so much time and effort, I usually suggest including it on your high school transcripts.  In private schools and many homeschools, families include Bible on their transcript as a regular subject area - just like math, or science, or physical education.  On my transcript, I had Bible listed every year, and I gave my boys 1/2 credit each year based on the topics we studied.
To determine the credit value or your class, estimate how many hours they have spent doing Awana.  If it takes about 5 hours per week, give them 1 credit each year.  If it takes 2-3 hours, give them 1/2 credit each year.  You can combine your normal religious studies with Awana to create that high school credit.  I don't recommend giving more than one credit per year.
To determine their grade, decide if they met your expectations. The expectations in Awanaare quite high, really.  If they meet expectations, you can give them an A.  If they win the Citation Award, then they certainly deserve an A!
To determine the class title, you can simply call it "Bible 1".  If possible, try to be more specific, and call it "Bible: Old Testament" or "Biblical Discipleship" or something like that.
To write a course description, look online for the descriptions provided by the program.  You may find a full one paragraph description.  If you don't, I'm sure you'll find enough words and phrases to combine them into a full course descriptions.
To determine grading criteria, if you are adding that information to your course description, list each topic and supply a grade for each task your children performed.  So you might have a grades for each of the following:  reading Romans, memorization, public speaking, analysis, application, competition.  In fact, your could use those grading criteria for EACH book of the Bible they memorize.
You can list this on the transcript as an elective, or put it in a separate category called "Bible."
You can mention Awana in the activity list on your transcript as well.  In my high school, I was involved in Choir.  My public high school transcript said "Choir" for all four years of high school.  It also had "Choir" listed as an activity for all four years.  I encourage you to do the same with your transcript - both a class and an activity.  When you list it on your transcript, your activity might say something like this:
Activities
: Awana 9, 10, 11, 12 - Citation Award 12. (Other activities would follow, of course.)
This whole technique will work with Boy Scouting, Speech & Debate, 4H, and other activities as well.

Learn more about high school credits and grades with my webinar.
Stay Informed
When you subscribe to the blog, we will send you an e-mail when there are new updates on the site so you wouldn't miss them.
Comments
2
Dear Elise, I usually count boy scouting as a PE credit, and it can also be listed as an activity. These blog posts may clarify; Homeschooling and Boy Scouts http://www.thehomescholar.com/blog/homeschooling-boy-scouts/5329/ Delight Directed Learning – Transcript or Activity List? http://www.thehomescholar.com/blog/delight-directed-learning-transcript-or-activity-list/4329/ Blessings, Lee
Great advice as usual, Lee! One question, though. I thought you had said somewhere (who knows if I just dreamed this?! : )) to only list Boy Scouts as an activity, not to count it as a class/credit. Am I misremembering?
Thanks for any help,
Elise
Great advice as usual, Lee! One question, though. I thought you had said somewhere (who knows if I just dreamed this?! : )) to only list Boy Scouts as an activity, not to count it as a class/credit. Am I misremembering? Thanks for any help, Elise