One of my 
Gold Care Club
 members was concerned, and said,
"My daughter wants to go to only ONE college. It's an excellent match for her, test scores are comparable, and they accept about 75% of applicants. Is it really essential that she apply to more than one college?"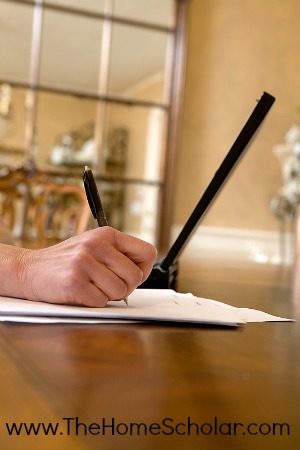 I have seen other members apply to only one college. Afterward, they told me they were wrong and begged me to warn other parents.
"Tell them to apply for more than one school! It was so stressful!"
Even if things DO work out, the stress level is unbelievable.  Even at this "perfect fit" college, this child still has a 1 in 4 chance of NOT being accepted.  That's a 1 in 4 chance that in the fall she'll be sitting in front of the TV, not homeschooling.... not going to college... a very scary scenario.
When your child has their heart set on a single college, you can go the "easy route" in applying for other colleges.  Some will send you applications and waive the fee, or waive the essay.  I just encourage you to apply to ANY other school as a back up plan, so she has a college to attend if her first choice doesn't work out.  Imagine how sad she would feel without a college to attend in the fall.
For the best chance of scholarships, find another 2-3 schools to apply to.  You might look online or in the college guide books to find similar colleges.  They often have a section in the guide book that is something like "students who apply to this college often apply to these schools as well...."  OR find a couple of colleges nearby OR locate 1 or 2 community colleges where she can spend a year and then transfer into her first choice school.
Remember, you have
two goals
, not one.
1. admission
2. scholarships
Keep both goals in mind.
When we were applying to colleges, we also had only one first choice, but I forced my kids to apply elsewhere.  It did help us get scholarships.  Toward the end of the process, Kevin even considered another college as a viable option - although he didn't go to it.  We geared all our energy to doing things the way our first choice wanted things to be, but applied to the other 3 colleges for back up choices, and as leverage for scholarship negotiations if that became necessary.

Now YOU can get your high school transcript for homeschoolers that will help your child's college dreams come true. Check out my HomeScholar
Total Transcript Solution