Andrew Pudewa Recommends The HomeScholar

Andrew Pudewa Recommends The HomeScholar
Recently I worked with Andrew Pudewa of the
Institute for Excellence in Writing (IEW)
on a series of classes teaching parents how to determine high school credit for IEW products. We've known each other for many years and collaborated together on a number of projects before, and it's always fun. This time I enjoyed chatting with him about my Total Transcript Solution. This is what Andrew had to say:
"If I could go back to the very, very beginning, and say to my wife, 'Sweetheart, I know this woman who will help you – let's just get her services and do this the easy way,' it would have saved a few hours ... Lee is just one of the most encouraging and common sense, down to earth, but careful people in this whole business. I recommend her highly."

~ Andrew Pudewa,  Director of the Institute for Excellence in Writing (IEW).
If you are experiencing anxiety about your child entering college and the real world, you want to hear Andrew's entire review, including some great encouragement for homeschoolers, check out the YouTube video below to listen.
If you need to learn more about determining high school credit for your curriculum, or if you need help getting started on your transcript, I'd love for you to take this free class "
A Homeschooler's Guide to High School Grades, Credits, and Transcripts
".
If you are ready to jump in, and make your transcript, but you'd like some moral support, check out the
Total Transcript Solution
.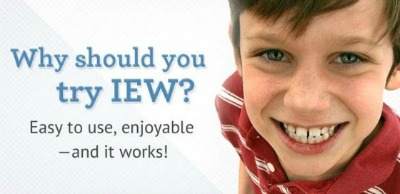 Have you used the Total Transcript Solution? Please share your experience!

Comments
No comments made yet. Be the first to submit a comment