Sometime a student will request to be withdrawn from public high school and begin homeschooling. If that is the case for you and you can support them, I would encourage you to do it and not look back. You CAN pull your students out anytime you want to. If you want to get their high school grades first you could wait until the grades are released and then pull them. If they aren't getting good grades, then you can pull them out BEFORE they get their grades, and then they won't ever be on their transcript. Just a little high school tip :-)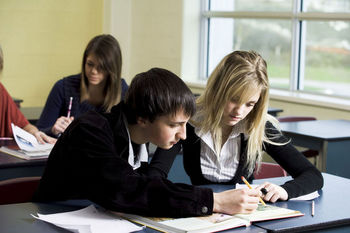 If possible, I really recommend my beginning "Preparing to Homeschool High School" crash course. I find that starting at the beginning, and learning about homeschooling high school all at once is easier, to get you quickly up to speed. Some people watch the video, and then call me for a one-hour appointment or join the
Gold Care Club
so they can get additional consulting.
The biggest concern for parents puling their kids out at a high school level is often the transcript.  You will need to have the current public school transcript, if possible, so that your homeschool transcript includes BOTH schools – homeschool and public school. It doesn't have to be an accredited transcript, but you do need a transcript so you know the exact course title, credit value, and precise grade in each class. As a homeschool parent, you become the academic clearing house for every educational experience.  I  have an entire chapter about that in my book, "Setting the Records Straight:
How to Craft Homeschool Transcripts and Course Descriptions for College Admission and Scholarships.
"
You can do it!  Homeschooling is really fun!  I have transcript help available with the Total
Transcript Solution
.

If you are curious about providing a great homeschool education for your gifted child, check out my audio training, "Gifted Education at Home."