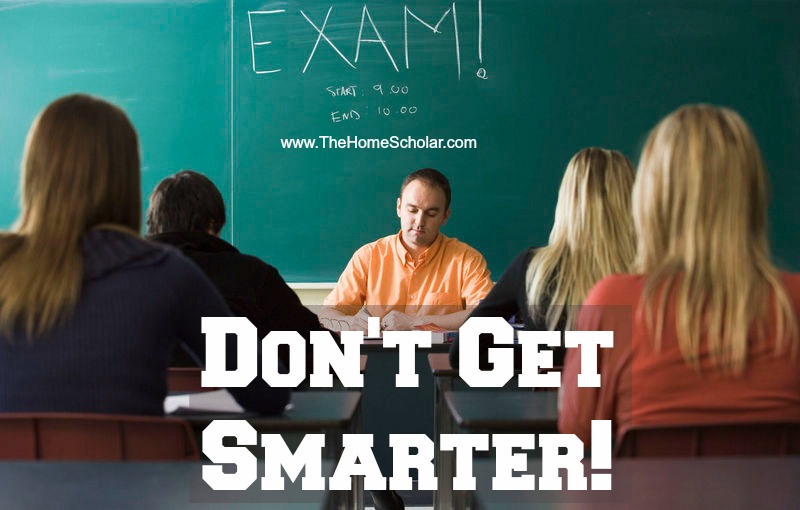 Studying for the SAT and ACT: Don't Get Smarter
Great news! When you study for the SAT and ACT test, don't get smarter!
When you study for the test, you get awesomer, not smarter!
Practice makes perfect!
Studying can help you become more familiar with the test. You begin to learn more about how tests are written, and how they answer questions. After a while, questions become so familiar, you start to feel like you have somehow cheated, because the questions and the answer become easier and easier to you over time.
Test preparation can help you become more comfortable with a testing environment. As you use a timer to take practice sections, you'll become more comfortable with being timed, and can pace yourself through each section. You'll start to relax more, without being anxious waiting for the bell to ring, signaling you are done.
Preparing for the SAT or ACT can fill the tiny gaps that are inevitable. Everyone (everyone!) has gaps, whether they are in public school, private school, or homeschooled. By practicing for your test, you are asked little tiny questions you may not have thought of before. Once you get it wrong and look at the answer, presto! You know it and don't need to worry about it again.
Sample both, the SAT and ACT, choose one!
Choosing between the SAT and ACT before you even begin is the best way to increase your score without getting any smarter at all. Don't default to the SAT just because that's what your neighbors do. Sample both the SAT and ACT at home, when it doesn't matter. Take a sample of each in a timed setting with your slippers on at home, and see which one makes you naturally just LOOK smarter, just because of how the tests are written. Sure, many girls and science-lovers score better on the ACT, and many boys score better on the SAT, but what difference does that make? You are looking for the best test for YOUR child, and each child is unique. Use a sample test for find out which one is best.
Here is a 
Sample ACT
Here is a 
Sample SAT
Don't worry about getting smarter on these tests, just get awesomer! That awesomeness is a super-power that will help you get your best possible test score.